'The Chinese always have a multi-layered approach' – CEPA expert Tamas Matura talks China in CEE with CET
Reading Time:
8
minutes
Hungarian Sinologist Tamas Matura argued in his recent report for CEPA that China wields little influence in Hungary, despite the Hungarian government's decade of support for Beijing in the EU. However, shortly after the release of the CEPA report, China's CATL announced plans to build a EUR 7.6bn battery production plant in Debrecen, east Hungary, that could triple the superpower's investment in the country. CET sat down with Matura to discuss subjects including CATL, 5G, infrastructure and the future for China in Central and Eastern Europe (CEE), the importance of German companies to the region's auto industry, and the difficulties CEE experts face when researching China.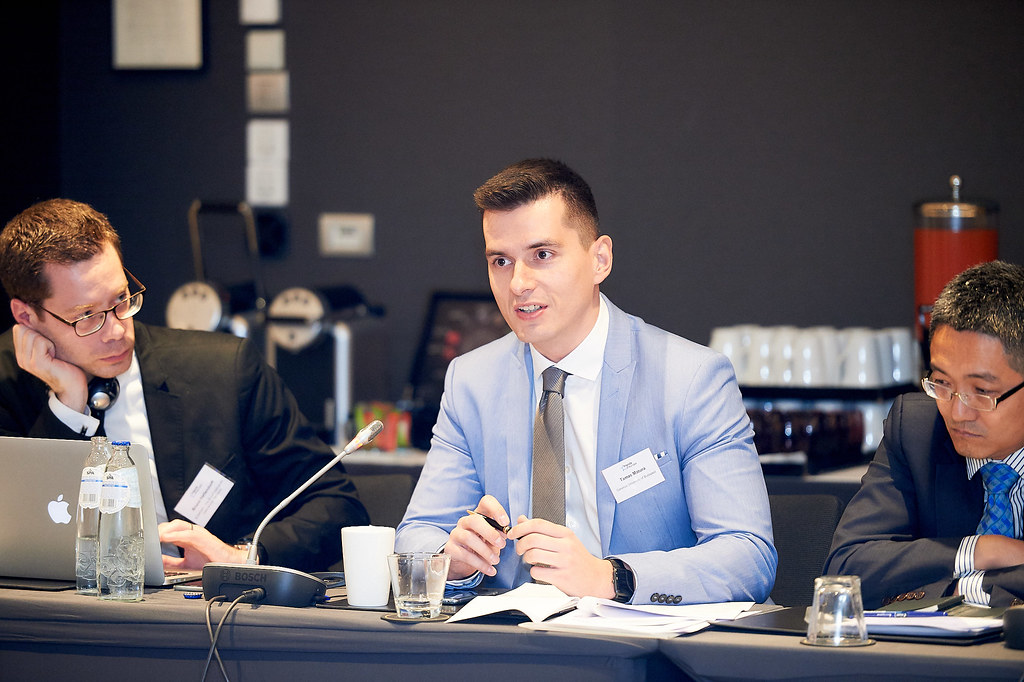 CET: Would construction of the EUR 7.6bn CATL battery plant make the country a major regional business ally of China? Is this a game-changer for the country?
"If CATL happens, I think Hungary would be a pretty high ranking country in the whole European Union, not only CEE. So we would be probably fifth or sixth in the EU, with USD 10-12bn of Chinese investment altogether. 
"Chinese investment in Hungary is concentrated within very few companies. Right now, if we talk about Hungary, let's say USD 4bn of Chinese investment in Hungary. Of that 4bn, at least 3 belongs to 2 major investors: EUR 2bn to (Chinese-state-owned high-tech chemical firm) Wanhua Industrial Group and EUR 1.5bn to Huawei. The rest can be divided between dozens, if not hundreds, of smaller Chinese companies.
"Although the size of the investment sounds good, in reality, given the nature of (the battery) industry, the overwhelming majority of this sum will return to China and other countries immediately, because all the equipment, all the machines of the factory will need to be imported to Hungary.
"It is 99% sure that the Chinese will import all of the production equipment and machinery from China. So that will lead to a huge increase in Hungarian imports from China. And that will lead to a huge increase in the Hungarian trade deficit with China.
"I'm really curious how much the Hungarian state will contribute to this investment in tax deductions and direct subsidies, because usually the Hungarian government gives hundreds of millions of euros to such a huge investment, if not more, so the total, or the net amount of investment, is a big question to me."
Are there downsides to the importance of the auto industry in Hungary?
"The problem is that the future of the automotive industry is more and more about electronics and software, and not the hardware. Hungarian higher education doesn't have the capacity to educate people who could work on the software side, which could lead to a situation where the Hungarian added value, in terms of producing cars, equipment, accessories or car parts, will lead to a situation where that added value will be will be lower and lower.
"These investments will technically increase the gross domestic product (GDP) of the country, but will not increase the gross national product (GNP). There are a lot of question marks about this investment, but we do not know the exact details yet."
How important were German car firms in securing the CATL investment?
"BMW played a pivotal role in attracting these Chinese companies to Hungary, because Hungary is in the middle of the CEE automotive cluster, and the company has said it may collaborate with CATL.
"Everything is pretty close in Hungary. Kecskemet, in central Hungary has Mercedes, and in Gyor, western Hungary, there is BMW, and from Debrecen, even a truck can get there in four hours.
"All of the German companies carmakers want to improve their electric vehicle production. So it's not only about BMW."
As well as the CATL plant in Debrecen, Zahony, a town on the Hungarian-Ukrainian border, now hosts a major logistics hub and rail link to China, the Zahony Logistics and Industrial Belt. Has China identified east Hungary as a base?
"The Chinese always have a multi-layered approach, and probably had a lot of reasons to choose Debrecen. The vicinity of the BMW factory may have played an important role. But of course, I'm speculating because the decision making of the Chinese companies is confidential. In reality, nobody except them why they chose Debrecen.
"I'm sure the Hungarian Prime Minister Viktor Orban's ruling Fidesz party was very happy to attract this investment to Debrecen, a party stronghold. When it comes to logistics, the train connection – the land bridge between China and Hungary through the land corridor via Russia, sometimes Kazakhstan and Ukraine – may have played an important role.
"Zahony and the intermodal terminal under development nearby is really close to Debrecen. So that is probably a good opportunity for the Chinese to import all, or at least certain parts of, the the necessary material and machinery.
"Now, of course, trains do not arrive (to the Zahony Logistics and Industrial Belt) from Ukraine. The trains usually come from, or arrive through, Poland and Slovakia. But in the long term, probably, that direct train connection will resume between Hungary and China across Ukraine. So that may have played an important role."
How much has Russia's invasion of Ukraine affected operations at the Zahony Logistics and Industrial Belt?
"I had the chance to visit last year when it was still under construction. Then I was told this summer that the terminal is thriving – despite fears due to the lack of connection to China – because of all the goods and so on coming from Ukraine. But the connection to China will probably resume whenever the war ends.
"This is the first European terminal which is about to employ Huawei's 5G technology in terms of a local network. Thanks to that, they are able to automatise most of the movement of containers and the forklifts and everything, you know, all the machinery, so it will be highly automatised.
"One of their specialities that they will introduce is they will be able to reload the containers from these the Soviet-style wide gauge tracks to European gauge trains, and to trucks.
"Now the terminal plays a pivotal role when it comes to exporting and importing goods from Ukraine, because Ukrainians currently have a very limited options to export their products abroad."
The report you authored for CEPA refers to difficulties when assessing Chinese foreign direct (FDI) in CEE countries.
"What makes the situation quite blurred is that both the Chinese and Balkan governments tend to mix real FDI with other kinds of Chinese money flowing into the region. What I mean by that, that FDI has its own official definition.
"Government include, for example, Chinese loans in the region, Chinese money flowing into infrastructure projects, for example, from by the European Union in certain cases. So the real numbers, I mean, when it comes to FDI is usually much smaller than the amounts we can read about and the Chinese or Balkan media.
"I don't think it's anything, you know, kind of a malicious or malign attempt by the Chinese to make things less transparent. It's just simply a kind of a communication tool, also embraced by the governments of the Balkan countries, because they are also interested in boasting about their success in cooperation with China.
"The best example is Serbian President Aleksandar Vucic, who is similar to Orban – only Serbia is not a member of the EU. He also likes to inflate all of these numbers and the impact of the Chinese or the importance of the Chinese investment in Serbia and other countries around the region that when it comes to FDI."
In the wake of the three Baltic countries exiting China's 17+1 initiative for economic co-operation with CEE countries (making it the 14+1), do you foresee more countries leaving?
"Probably. Czechia and Slovakia are the most obvious candidates to leave. Of course, we are not sure, because for CEE countries being a member of the 14+1 doesn't cost a penny. So staying inside, economically or politically speaking doesn't cost too much, unless the pressure gets bigger from the EU. But Brussels is not very capable in terms of exerting pressure on Central European countries.
"Washington is a different matter, and I have heard rumours coming from Prague about the potential "Czexit" from the 14+1, but this also needs some kind of domestic political pressure.
"Czech society has traditionally been anti-Chinese and actually the country's relatively good relationship with Beijing in the last few years was the exception and not the general rule. The general rule has always been a quite tense relationship between Prague and Beijing."
Is Hungary now China's main ally in Europe?
"Hungary is a little bit higher on the agenda than countries of similar size in Europe, and around the world. Of course, I don't want to exaggerate this, but Hungary is more important than it should be, based on our size. And as China is losing its friends in CEE and beyond also in the EU, I think it's fair to say that right now, Orban is the last man standing for China in the EU, and one of its last friends in CEE.
"Of course, if you include Serbia and some other countries of the Balkans, there are some strong supporters of China there, but they are not members of the EU. The more countries that either formally exit the 14+1, or informally, it will make Orban and his amicable relationship to Beijing even more important to China. So this actually helps the kind of bargaining position of Mr. Orban vis a vis the EU and with China. Like for example, the vetoing the statement on human rights and so on, and have been important for China, right, they've appreciated that."
How do you view the narrative of Hungary being China's 'Trojan horse' in the EU?
"I wouldn't dare to say that China uses Hungary as a Trojan horse in the EU. That's a very typical narrative around Europe. And it's not true. I think then the Hungarian government has been using China as much as China has been using the Hungarian government. It is absolutely a transactional issue. 
"To share a personal anecdote, the last time I was in China, I had the chance to talk to other experts on European affairs, and I was quite stunned to hear that they 'really appreciate all of these political gestures from the Hungarian government', but could we please stop it for a for a while, at least? 
"I was quite surprised, but they explained that whenever Hungary vetoes something in the EU that is targeting China, it spills mud over the whole 17+1/14+1 cooperation, as it enables the Americans, and some European powers, to point the finger at Budapest and at China at the very same time and say 'Hungary is a Trojan horse, China tries to divide and rule Europe.'
"So my impression is that many of these political gestures from the Hungarian government were not induced by the Chinese – they are absolutely on made on a voluntary basis. This is not like in other countries in CEE, like Czechia and Poland, where there have been a lot of attempts from China to influence media narratives. But not in Hungary.
"The Chinese government simply doesn't feel the need to do any kind of proactive projects in Hungary. Why would they do that? A few days ago, I was told by a Chinese friend that according to Beijing, as long as Orban is in power, China has nothing to be afraid of regarding Hungary, so they don't they don't care about Hungary. You know how pragmatic the Chinese are, why would they spend money, effort, sweat and tears to influence or to attempt to influence Hungarian society if they have a Hungarian government that is so friendly."
China doesn't really have an expansionist history, does it? What does China want in CEE?
"Yes, China translates into English as 'Middle Kingdom'. Politically or militarily speaking, the Chinese have never pursued an expansionist approach simply because the country with Empire has always been big enough to feed their own people, their geopolitical environment is totally different from Europe.
"I think the West, especially the US, wants to go to countries and to change them to their own image, while the Chinese expect other countries to change themselves and to accommodate themselves to the needs of China, because, you know, it is the 'Middle Kingdom'."