Tried and tested, it works – turning diversity into value
Reading Time:
3
minutes
Here in Hungary, company cultures that effectively reduce gender discrimination are taking root, helping women to gain access to management positions. These pioneering initiatives are part of a European effort that is still only just beginning to take shape at an EU level.
In March 2020, the European Commission adopted its 2020-2025 strategy for gender equality. A year later, last spring, Vice President of the European Commission for Values and Transparency Vera Jourova and European Commissioner for Equality Helena Dalli put forward a regulatory proposal requiring large companies to publish a report on the steps they have taken to eliminate gender discrimination. Whether the call will be followed up is not yet clear, but there are already precedents for initiatives by large companies in line with EU objectives. The case of audit and advisory firm KPMG is instructive. The company first started experimenting – for their own internal use – with how to cover a wide range of financial needs via a diverse range of digital solutions, later realising that such services were also of value to their clients. Finally, after having a positive experience, KPMG started to explore how a multi-perspective approach could improve performance in other areas of the firm's operations. 
ExxonMobil's Global Business Centre in Budapest has also long considered its multinational team to be one of its most valuable assets. They know what they're talking about, with some 2,000 employees from more than eighty (!) nations working together in 9 languages. "Our employees need to feel valued and respected, regardless of where they come from or what their specialism is. This inclusive culture is vital to nurturing talent and enabling employees to realise their potential – in other words, to succeed together," reads the ExxonMobil Hungary Diversity Report 2022.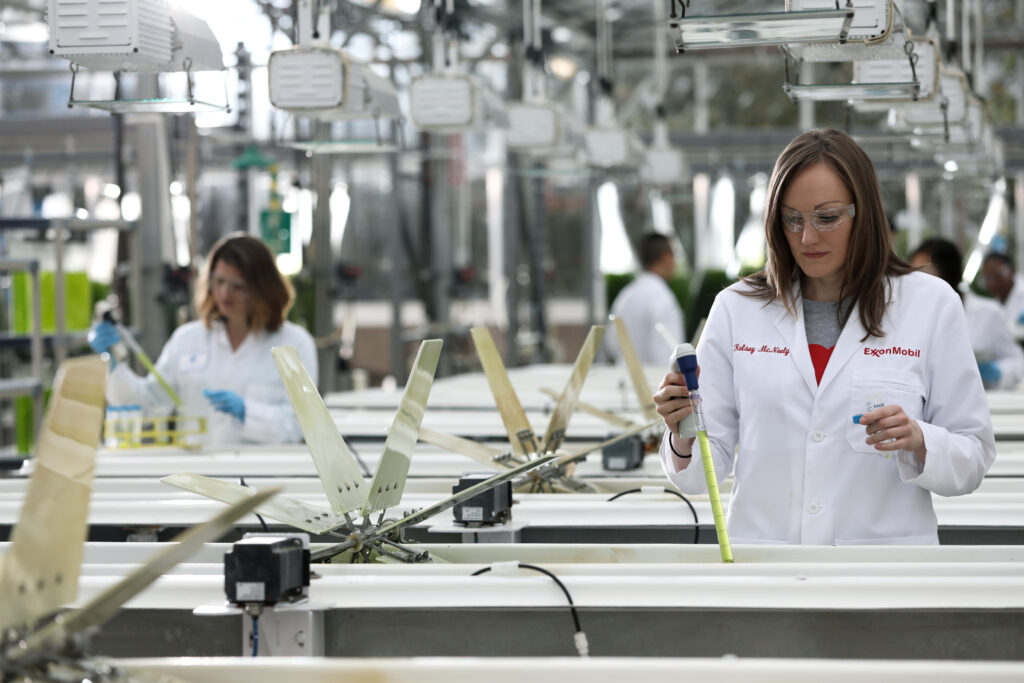 But how do its diversity and gender pay gap become an economically meaningful asset? To understand this, it's worth looking at a recent study on our region by consultancy McKinsey, which quantifies the concrete benefits of eliminating discrimination. Based on in-depth research in seven countries in Central and Eastern Europe, 28% of women workers in the region are convinced that being female makes it harder for them to get promotions or pay rises. A good quarter of women (27%) say that a lack of work-life balance prevents them from reaching senior management positions, a problem exacerbated by the outbreak of the coronavirus. Removing this discriminatory situation would, according to McKinsey, generate an annual output roughly equal to the combined output of the Slovak and Croatian economies, by 2030. This could be achieved through steps such as launching programmes to develop members of under-represented groups or providing flexible working arrangements to improve work-life balance (including increasing the number of childcare days off for male workers).
So that's the theory – now let's see what it looks like in practice at a company where equality is truly part of the corporate culture. At ExxonMobil's Global Business Centre in Budapest, 54% of employees are women and there is equality in terms of respect and financial recognition in management positions.
"Diversity and inclusion of thought, skill, knowledge and culture make ExxonMobil more competitive, more resilient and better able to navigate the complex and constantly changing global energy business. Diversity strengthens us by promoting unique viewpoints and challenging each of us, every day, to think beyond our traditional frames of reference. We are committed to building a talented and diverse workforce, and to creating an environment in which every employee has the opportunity to excel based on his or her performance." wrote ExxonMobil CEO Darren Woods in an article on global diversity.
At ExxonMobil, a key part of ensuring equal opportunities is career development and supporting employees' professional and personal development, including parental leave, flexible working hours and flexible leave. Together, this makes ExxonMobil an attractive, safe and fulfilling place to work for all, regardless of gender.
This article was submitted to Central European Times by ExxonMobil Hungary.