Bulgaria, Romania edge towards Schengen membership, as MEPs express overwhelming support
Reading Time:
2
minutes
MEPs backed Bulgaria and Romania joining the Schengen zone in the coming months by an overwhelming margin on Tuesday. Of the 639 members of the European Parliament (EP), 547 voted in favour of the proposal to 49 against and 43 abstentions.
After the vote, Romanian Prime Minister Nicolae Ciuca tweeted that the resolution "reconfirms that our expectations to join Schengen are justified and legitimate. Necessary conditions are met. The decision should be taken."
Renew Europe MEP Sophie in 't Veld wrote that "Romania and Bulgaria have met the criteria, they must be allowed to join Schengen immediately. Some member states are moving the goalposts, blocking accession for purely domestic political reasons. In these times solidarity, unity and a long term vision should prevail."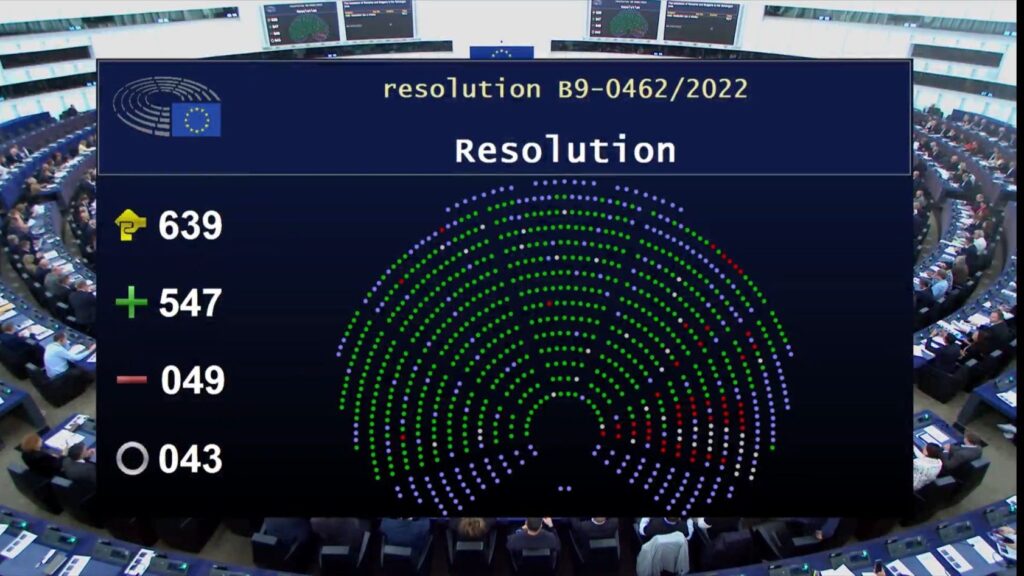 The previous day, the European Commission (EC) had reiterated a call that EU ministers agree to the two Eastern European countries' admission to the world's largest visa-free area.
The Schengen zone groups 26 European countries that have abolished their internal borders to allow the free and unrestricted movement of people, and strengthen police and judicial cooperation.
After a decade in waiting Bulgaria and Romania have been continually frustrated regarding an EU decision to allow them into the Schengen zone. Now MEPs are calling for countries to join the area by the end of the 2022.
On 5 October a cross-party group of Bulgarian MEPs described as intolerable the "blockade" against the admission into Schengen of their own country and Romania, despite repeated confirmations of their technical readiness. In the EP debate later that day, all of the major MEP groupings backed the idea.
Last week officials from the EC and EU member states checked Bulgaria's border control standards at the country's invitation.
Bulgaria's caretaker foreign minister Nikolai Milkov later told reporters that the inspections had appeared to have gone well, but the national authorities had not been given confirmation of success.
The Council of the EU, currently led by Czechia, plans to hold talks on the matter in December. Accession to Schengen requires unanimous approval from the Council.
The 26 current Schengen member countries are Austria, Belgium, Czechia, Denmark, Estonia, Finland, France, Germany, Greece, Hungary, Italy, Latvia, Lithuania, Luxembourg, Malta, Netherlands, Poland, Portugal, Slovakia, Slovenia, Spain and Sweden, as well as non-EU members Liechtenstein, Norway, Iceland and Switzerland.
According to the resolution adopted by MEPs on Tuesday, the Council of the EU "should ensure the abolition of checks on persons at all internal borders for both countries in early 2023″. 
The MEPs called the Schengen area "one of the greatest achievements of the European Union", and criticised the Council's failure to take a decision on Bulgaria and Romania.
Maintaining internal border controls is discriminatory, MEPs added. By obstructing imports, exports and the free flow of goods from freight ports, they also harm the EU single market, the MEPs underlined.