CEE plans thousands of miles of high-speed rail
Reading Time:
2
minutes
Railway infrastructure managers from Czechia, Poland and the Baltics signed a memorandum of understanding (MOU) in connection with building almost 2,800 miles of high-speed railway across Central and Eastern Europe (CEE) on Wednesday.
The MOU was signed in Warsaw at the Railway Direction Days conference, and builds on a previous cooperation deal signed in June 2022, by laying out common principles and future collaborative steps.
The signatories of the MOU were Rail Baltica (RB) operator, Czechia's national railway infrastructure manager Sprava Zeleznic (SZ), and Poland's Centralny Port Komunikacyjny (New Central Polish Airport, CPK).
CPK is a Polish government project to build a new airport around 30 miles south west of Warsaw, as well as nearly 1,250 miles of new rail lines across 12 routes.
CPK CEO Mikolaj Wild said "We are drawing lessons from high-speed rail investments in the west: as a result, our projects can bring about an economic domino effect, giving a boost to other industries and sectors."
Rail Baltica – a multi-national joint venture connecting Estonia, Latvia and Lithuania currently under construction – will link to Poland, travelling at speeds of up to 145mph.
RB chairman-CEO Agnis Driksna said "considering the scale and impact of the Rail Baltica project not only in the Baltic States, but also the whole of Europe, we must recognise the benefits and use the full potential of strengthening cooperation with other mega projects."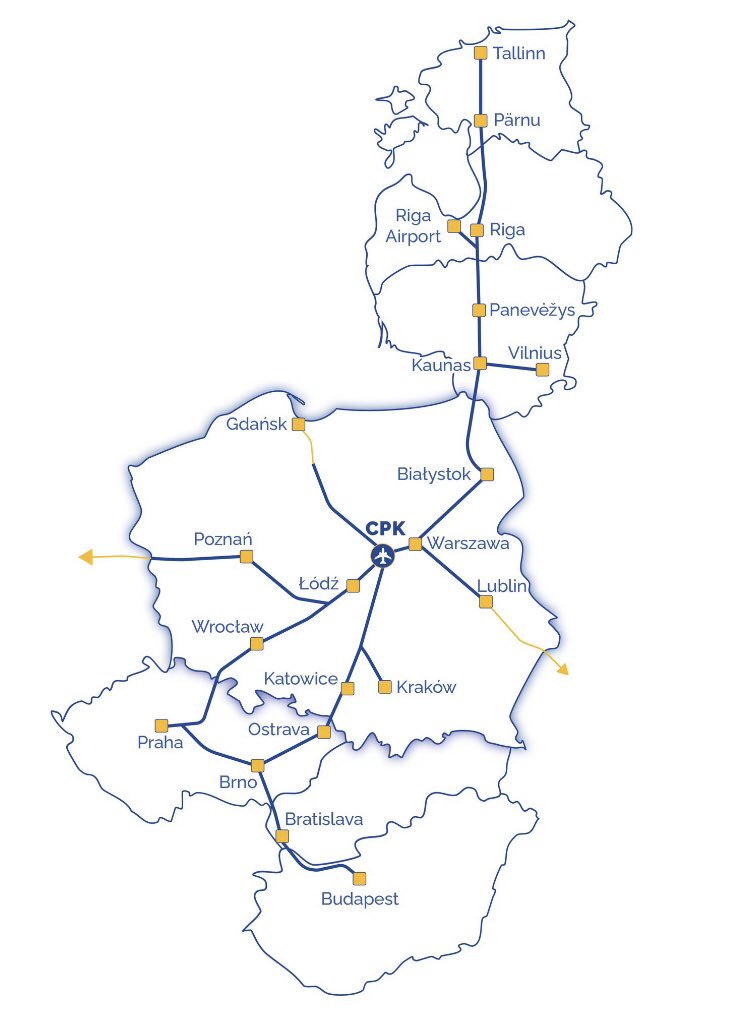 Czechia is also planning a high-speed rail network. Director of the Czech SZ Martin Svehlik said the initiative represented more than "just a matter of reducing journey times for journeys from north to south (but) a challenge that can bring a new economic impulse to the entire region.
"We will therefore coordinate investments, jointly promote them and also strive for adequate EU support," Svehlik added.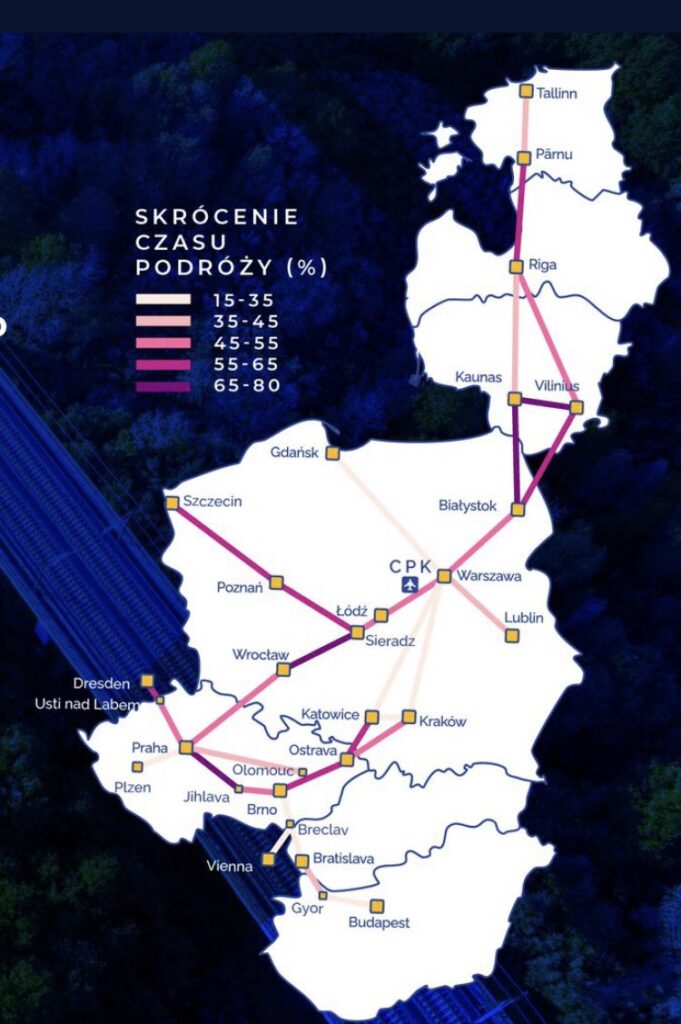 The conference was organised as part of the Three Seas Initiative (3SI), a forum of 12 EU members geographically situated between CEE's Adriatic, Baltic and Black Sea, comprising Austria, Bulgaria, Croatia, Czechia, Estonia, Hungary, Latvia, Lithuania, Poland, Romania, Slovakia and Slovenia. Last June, Ukraine became a de facto member of the 3SI initiative.