NATO ups air presence in CEE airspace
Reading Time:
< 1
minute
NATO has around 30 surveillance and fighter jets in airspace outside of Ukraine and Belarus at any moment according the defence alliance, in response to Russia's invasion of Ukraine.
NATO also released an infographic outlining the allied aircraft able to be deployed in airspace in Central and Eastern Europe (CEE).
A non-exhaustive list released by NATO includes aircraft from several CEE countries including Gripen fighters from Czechia and Hungary, MIG-29s from Slovakia and Bulgaria, F-16s from Romania, and F-16s and MIG-29s from Poland.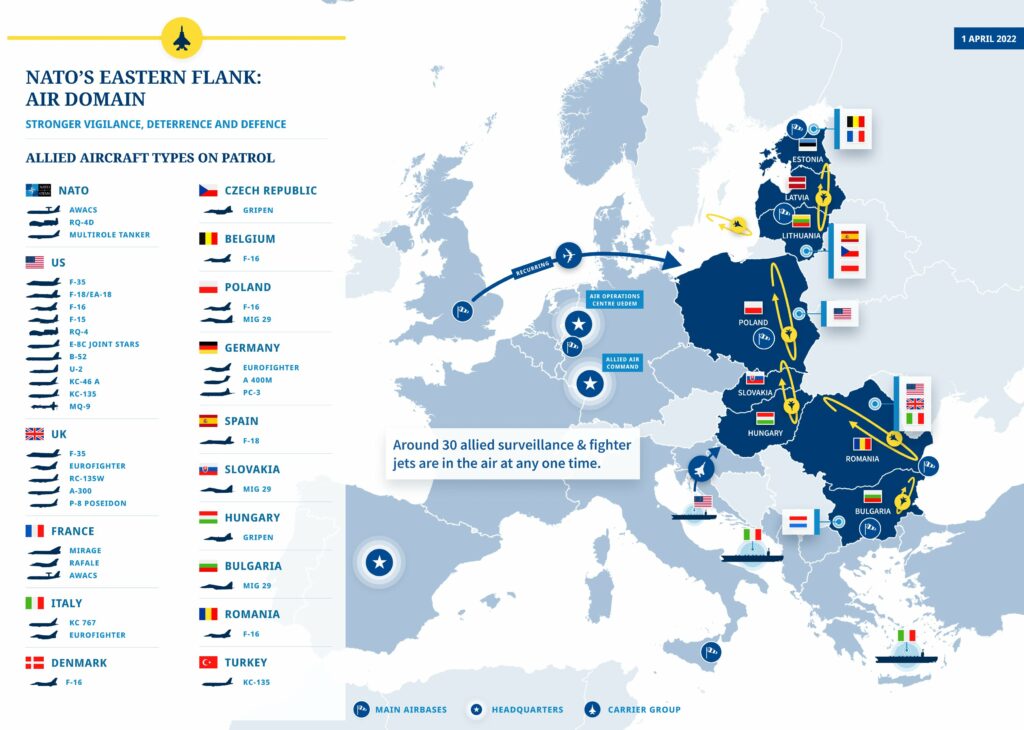 "In response to the Russian invasion of Ukraine, to prevent any possible aggression against allies, NATO is deploying an unprecedented combination of fighter aircraft, reconnaissance aircraft, support aircraft," NATO spokeswoman Oana Lungescu announced.
Lungescu added that "Spanish planes are monitoring Lithuanian airspace and French surveillance planes are scanning the skies while US bombers are training with allied air forces."