CEE countries react to EU plan to completely phase out Russian oil
Reading Time:
3
minutes
There were mixed messages from Central and Eastern Europe (CEE) on Wednesday, when the European Commission (EC) announced plans for a Russian oil embargo. In CEE, two of the countries that would be most affected by the import ban had markedly different reactions to the announcement. While Slovakia merely requested a time extension to implement the plan, Hungary reiterated its fierce opposition to energy sanctions against Russia.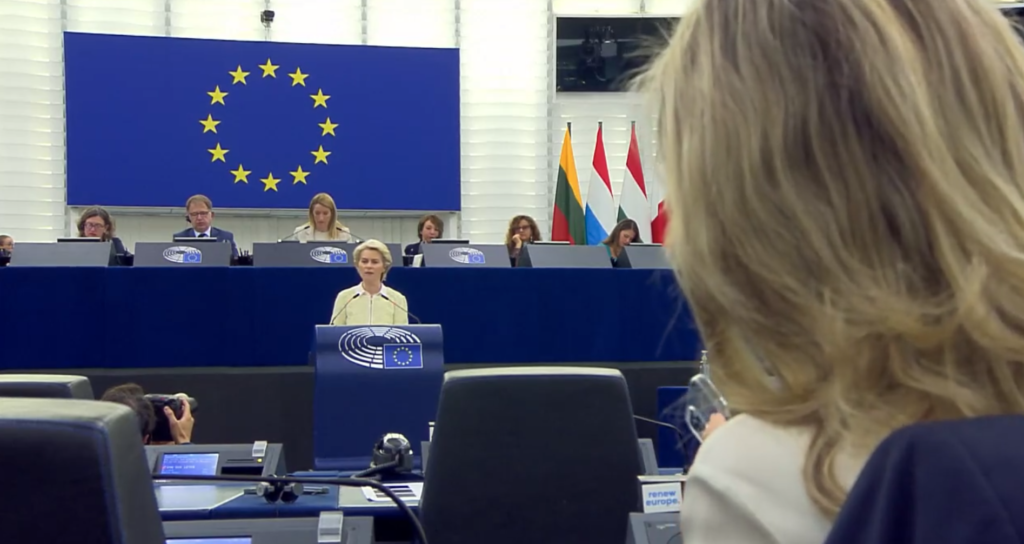 Unveiling the EC's sixth package of sanctions aimed at crippling Russian President Vladimir Putin's economy on Wednesday, EC President Ursula von der Leyen pledged "a complete import ban" on all Russian oil "seaborne and pipeline, crude and refined" to "maximise the pressure on Russia".
Detailing the plan, von der Leyen said: "We will phase out Russian supply of crude oil within six months and refined products by the end of the year."
As discussions continued between European envoys, newswires Bloomberg and Reuters independently reported that Hungary and Slovakia would be permitted to continue buying Russian crude oil until the end of 2023, citing EU officials speaking on condition of anonymity. 
However the CEE neighbours, both of which receive Russian oil via the southern Druzhba pipeline, took markedly different stances towards an embargo on Wednesday.
Slovak Economy Minister Richard Sulik accepted the ban, but requested a three-year transition period. "We agree with this sanction," he told journalists in Bratislava. "What is being discussed today is the duration of the transitory period."
However, Hungarian Foreign Minister Peter Szijjarto fiercely opposed any embargo on Russian fuel. "The EC's new sanctions package against Russia cannot be responsibly supported in this form, as it would destroy Hungary's energy security," he wrote on Facebook.
Russia exported 58% and 96% respectively of Hungary's and Slovakia's crude oil and oil products in 2021, well over the EU average of 26%.
Szijjarto said on Tuesday that "it is currently physically impossible to run the (Hungarian) economy without Russian crude."  The Croatian section of the Adriatic pipeline has major capacity limitations and "would require enormous investment", Szijjarto argued, adding that Hungary has neither the time nor a cost-estimate for the necessary adjustments to switch to another variety of crude oil.
BBC political analysis programme Newsnight described the sanctions as "economic warfare for Europe against Russia", on Tuesday evening.
"Moscow might be able to sell more to China, which takes 22% of its oil at the moment to compensate somewhat, but experts say losing an oil customer on the scale of Europe will be painful. The price will of course be higher as a result of so many countries scrambling for the same imports," according to the BBC's flagship political analysis programme.
The EU's sixth package of sanctions against Russia also includes the removal from the SWIFT banking transaction system of Sberbank, Credit Bank of Moscow and Rosselkhozbank, and further clampdowns on purveyors of disinformation in Europe. 
Ambassadors from the EU's 27 governments could adopt the EC proposals as early as this week, allowing them to become law soon after. The EU oil embargo, if passed, would follow those of the UK and the US, which have already imposed bans.