EU beats 2020 sustainable energy target, with Latvia, Austria, Croatia CEE's greenest
Reading Time:
2
minutes
As the EU surpassed its target of 20% sustainable energy usage in 2020, the Central and Eastern Europe (CEE) high achiever was Latvia 42.1%, which was in 3rd place in the bloc as a whole, new Eurostat figures show.
In total, 7 CEE countries were above the EU average of 21.1%: Austria with 36.5% green energy consumption, followed by Croatia (31%) Estonia (30.2%) Lithuania (26.8%) Slovenia (25%) Romania (24.5%) and Bulgaria (23.3%). The Visegrad Four states were the region's laggards, with Slovakia and Czechia only using 17.3% renewable energy in 2020, above Poland on 16.1%. Hungary was CEE's worst performer on green energy, as it made up only 13.9% of its energy mix in 2020, according to the EU's official statistics agency.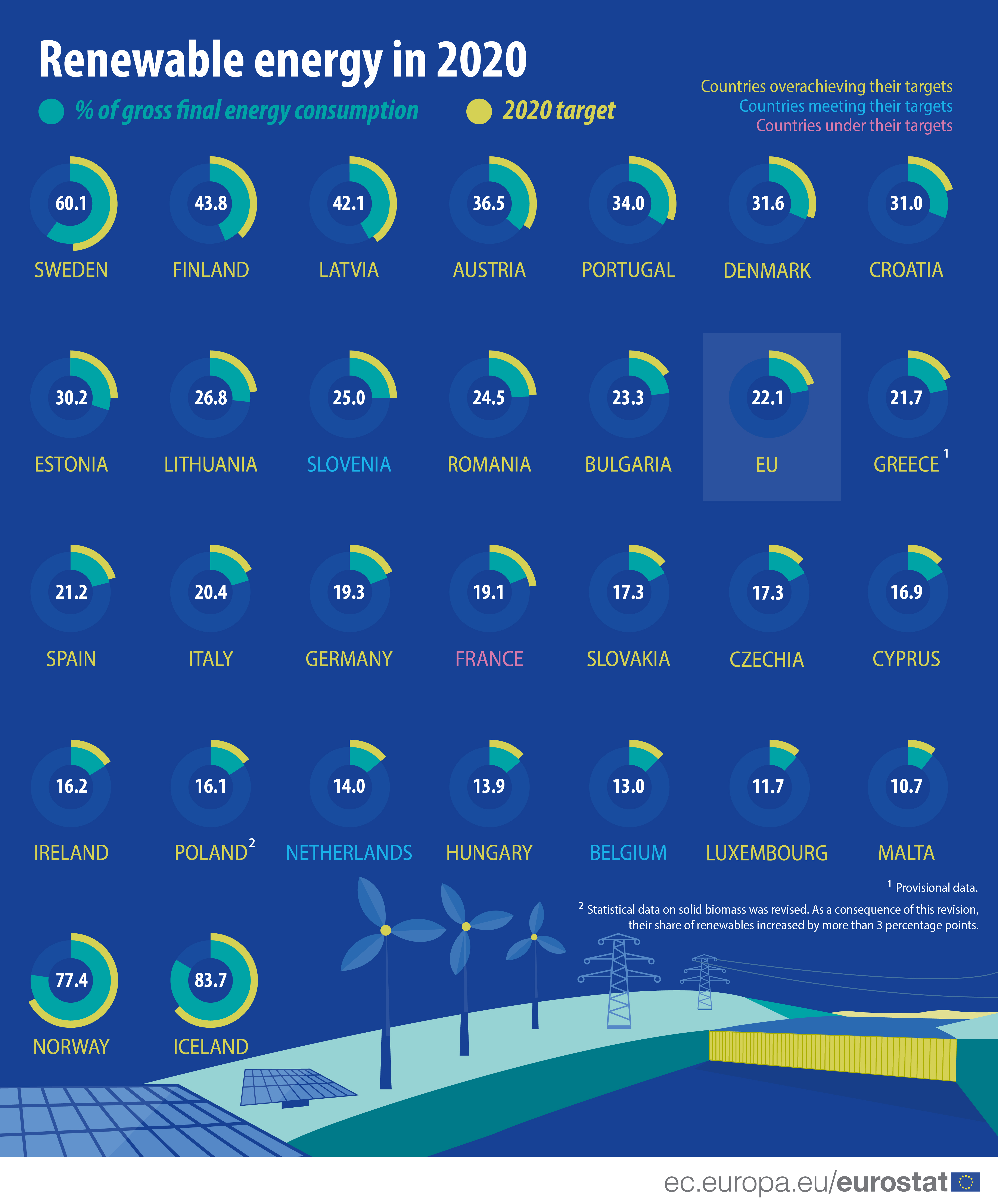 In 2020, renewable energy sources made up 37% of gross electricity consumption in the EU, up from 34% in 2019, Eurostat notes. Of these, wind (36%) and hydropower (33%) accounted for over two-thirds of electricity from renewable sources. The remaining third came from solar power (14%), solid biofuels (8%) and other renewable sources (8%). Solar power is the fastest-growing source: in 2008, it only accounted for 1% of the electricity consumed in the EU, while that figure had spiked to 14% in 2020, the statistics agency underlines.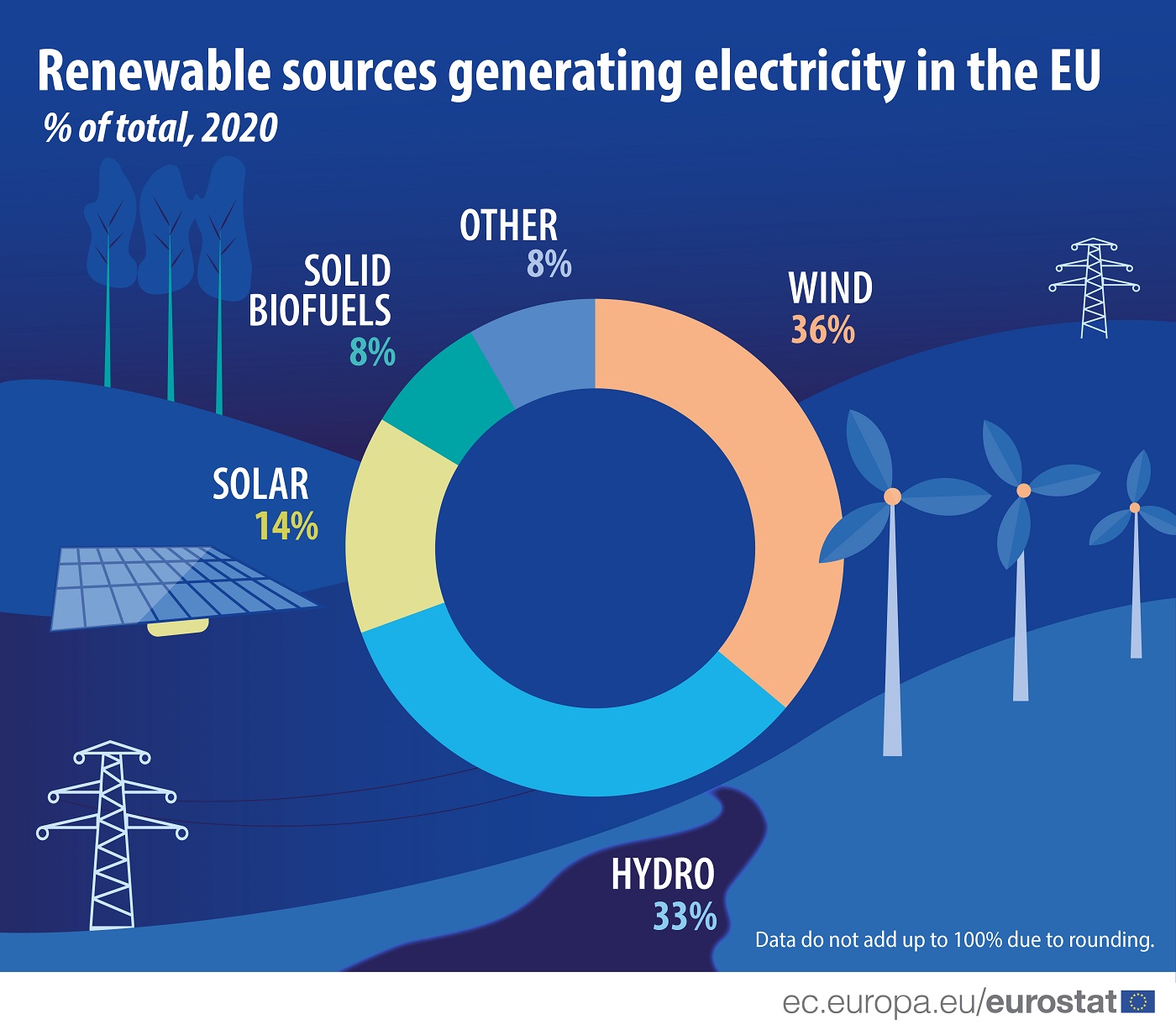 With 78.2% of its electricity generated from renewable sources, Austria had the greenest electricity mix in the bloc in 2020. Croatia and Latvia were once again outstanding in the CEE group, as they generated more than half (53%) of their electricity from renewable sources. Hungary was CEE's worst performer in this category too, on around 12%.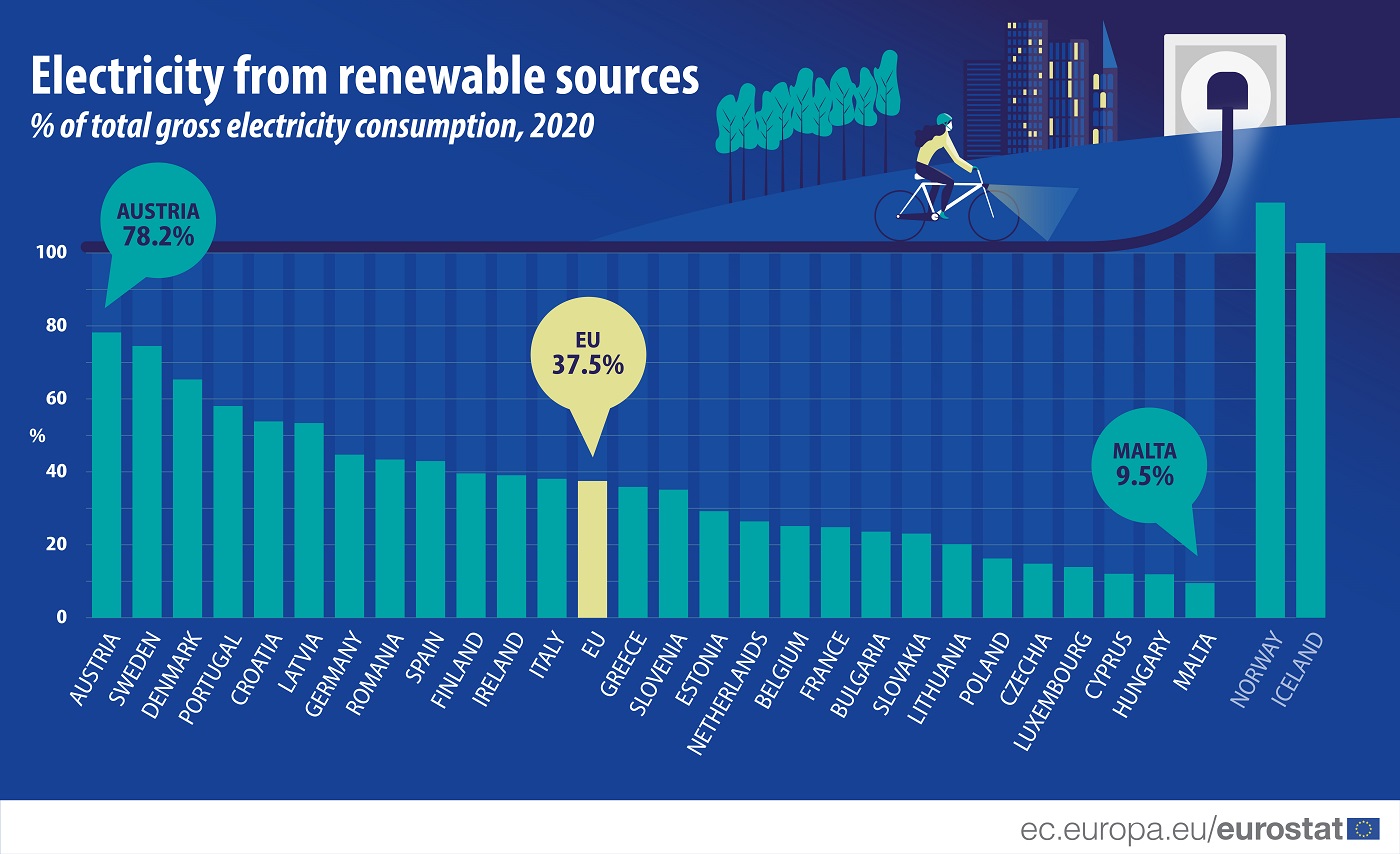 "Becoming the world's first climate-neutral continent by 2050 is the objective behind the European Green Deal, the very ambitious package of measures that should enable European citizens and businesses to benefit from sustainable green transition," the EU's official statistics agency writes.