Poland top CEE country on university research grant list
Reading Time:
< 1
minute
Universities in Poland, Austria, Czechia, Slovenia and Lithuania will all run projects under the EU's new research and innovation programme which selected recipients this week. The European Research Council (ERC) will award a total of EUR 619 million to young researchers. Poland will receive eight grants, Austria six, Czechia four, and Lithuania and Slovenia one each. The grants average EUR 1.5 million in size.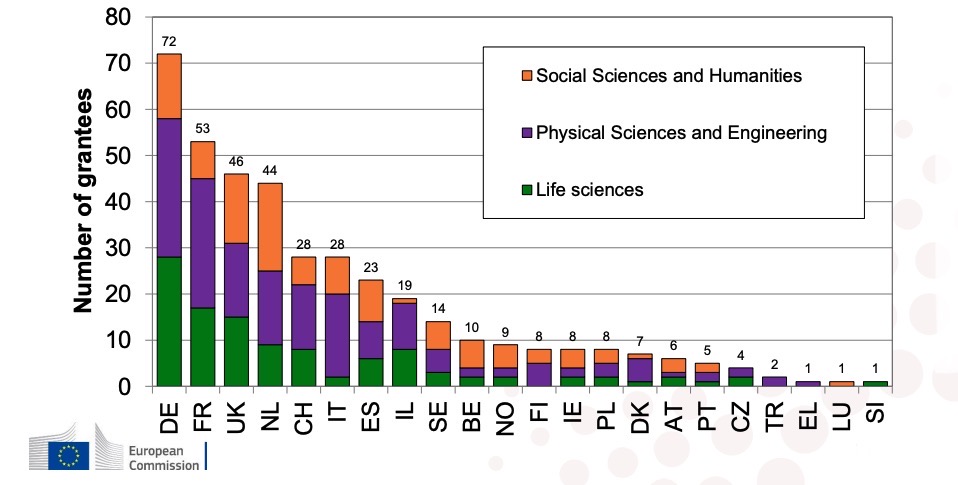 Mariya Gabriel, European Commissioner for Innovation, Research, Culture, Education and Youth called the ERC "a flagship for excellent and curiosity-driven science". The ERC highlighted the team of Poland's Piotr Dworczak, which will research the design of marketplaces in the presence of underlying inequalities between participants at the Foundation of Admirers and Mavens of Economics.
The most successful country was Germany (72 projects), followed by France (53), the UK (46) and the Netherlands (44). Female researchers won some 43% of grants, an increase from 37% in 2020 and the highest share to date. Hungary, which controversially squeezed out its top such grantee institution Central European University in recent years, was a conspicuous exception from the ERC list.