Estonia first in Europe for house price rises since 2010, as CEE dominates top ten list
Reading Time:
< 1
minutes
House prices have more than doubled in Estonia and Hungary over the last decade, according to a Eurostat survey that puts seven CEE countries in the top ten of the European Union member states.
The average cost of a home in the EU-27 rose 34% from 2010 to the second quarter of 2021. The highest rises were in Estonia, where prices were up 133%, Luxembourg (111%) and Hungary (109%). The other CEE countries that made it into Eurostat's top ten were Latvia, Austria, Lithuania, Czechia and Slovakia. In all, 23 EU countries saw house price rises while 4 suffered declines, according to the EU's official statistics office.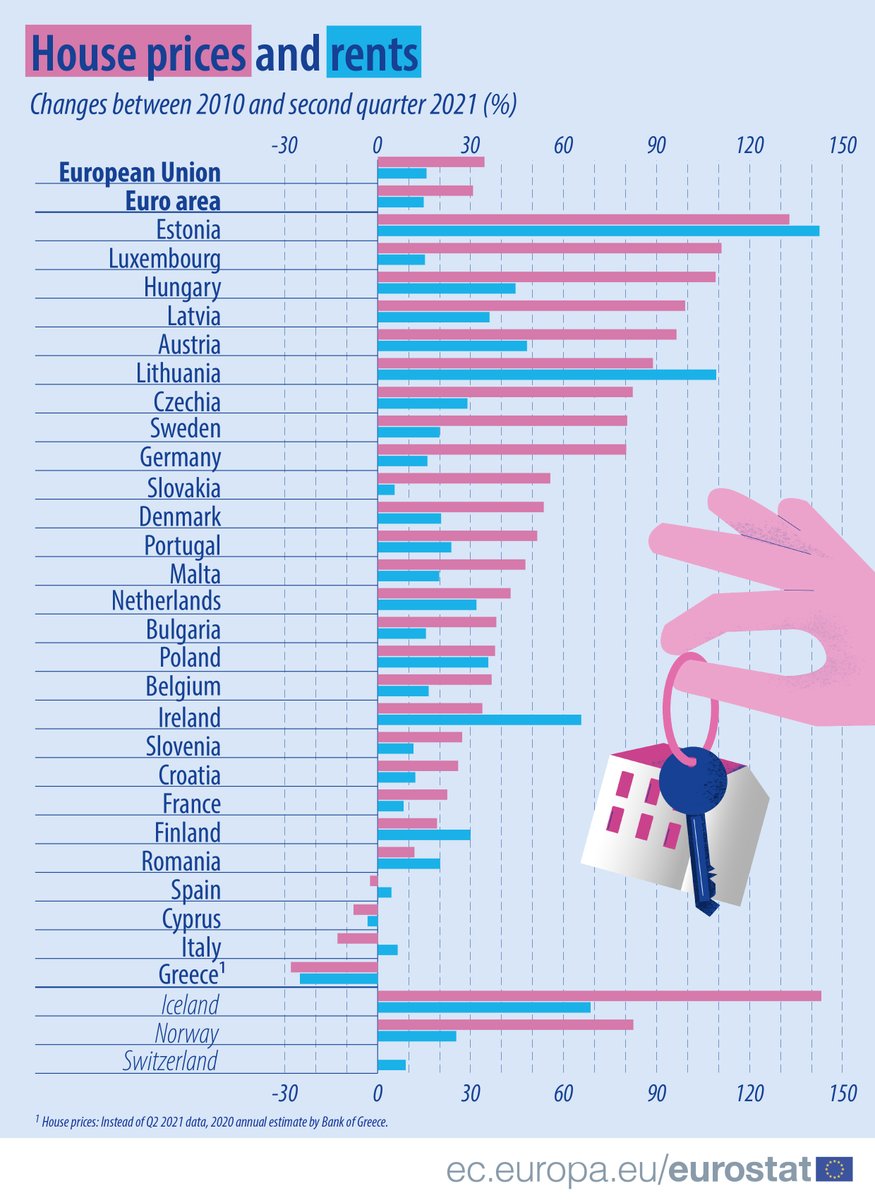 While rents have increased steadily in the EU over the last decade, house prices have fluctuated. After a sharp decline in the cost of buying a home from mid-2011 until early 2013, prices remained relatively stable until rapid rises began in early 2015. Since then house prices have increased much more quickly than rents, Eurostat found.