Will Hungary's Automotive Industry Adjust to Future Challenges?
Reading Time:
4
minutes
As in most countries in Central & Eastern Europe (CEE), the competitiveness of the Hungarian economy heavily depends on car production. In recent years, however, the sector has had to face challenges like the potentially growing market of electric cars, as well as the COVID-19 pandemic. New European climate and emissions regulations may now pose an existential threat for the whole sector in Hungary if proper adjustments are not made.
The double impact of new emission regulations and the COVID-19 pandemic has dealt a severe blow to the German car industry, which is no longer the well-running engine of economies in CEE, the Institute for Economic Research (IW) wrote in a report published in September 2020.
The presence of German car manufacturers in the region is quite extensive and provides a significant contribution to the national GDPs of several countries. For starters, the Volkswagen Group has its Audi engine and car assembly plant in Győr, Hungary, there's a Volkswagen assembly plant in Bratislava, Slovakia, Škoda factory in Mlada Boleslav, Czech Republic and a Crafter van assembly plant in Poznań, Poland. Daimler and BMW also have — or are in the process of building — major production facilities in CEE.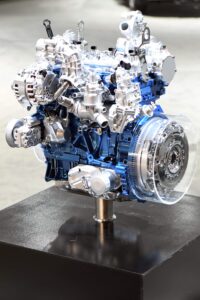 As for Hungary, there are 740 companies directly linked to the German automotive industry, and in 2019 the output of the sector rose by 12%, reaching EUR 26.5 billion. The industry provides 176,000 jobs in Hungary, and since 90.9% of production goes abroad, it accounts for 21% of all Hungarian exports. As Germany's auto industry teeters, Central European countries that tied their economies to Germany are now watching with increasing anxiety.
Hungary is one of the most exposed economies in the region to the automotive industry. The sector has become a pillar of industrial production in the country since 2011, and in the last two decades companies in the industry have managed to increase their output significantly almost every year, mainly due to sustained export demand. If the export market were to fall behind, as it did during the pandemic, it will hugely impact Hungary's entire economy.
In their 2018 industry report, the Central Statistical Office of Hungary (KSH) revealed that the automotive industry's share of manufacturing output was over 28% in 2018, although their output increased only slightly, by 1.5% in 2017 and then practically stagnated in 2018. However, international car manufacturers still see a great expansion opportunity in Hungary due to a combination of relatively low wages, good infrastructure, and substantial public subsidies offered by the Hungarian government.
According to an automotive survey by Hungary's investment promotion agency, HIPA, annual car production is around half a million passenger cars, while engine production exceeds two million engines per year in Hungary. Production of automotive parts is especially important for the country. Hungary is a regional leader in the production of engines, but significant production bases have been established in the fields of tires, batteries, auto glass, steering systems, powertrain systems, and automotive electronics, among others.
However, economists have long been ringing the alarm bell that Hungary could easily find itself in trouble. Should the demand for cars suddenly fall due to a global economic crisis, or something like the Covid-19 pandemic, the Hungarian automotive industry and thus the Hungarian economy will face serious challenges. Meanwhile, news site Magyar Hang has reported recently that many automotive companies in Hungary (e.g. Mercedes, Audi) have started "passive layoffs," meaning that the companies are not extending their fixed-term employment contracts, nor will they replace departing employees due to natural fluctuations or retirements. Employment of temporary workers has also been reduced, while some of the physical work done by humans is being replaced with technology innovations.
"Proportionally this sector is expected to suffer the biggest drop in the manufacturing sector in the region. This is where the recovery will be the slowest so it could be one of the main drags on GDP," said Peter Virovacz, from ING in Budapest.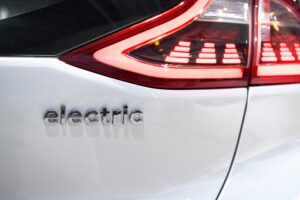 However, previously announced developments may be a way out of the current situation: Daimler will invest more than EUR 100 million in its Mercedes-Benz plant in Hungar, to build its EQB battery-powered SUV, factory director Christian Wolff said recently. The compact SUV will be the first full-electric car produced in Hungary. While Hungary's electric vehicle share of 1.9% in 2019 was below the European average, it was the highest among the countries in the region.
Hungary is also striving to become one of Europe's key e-battery suppliers. South Korea's SK Innovation has announced plans to spend USD 2.3 billion to build a 30 GWh plant in Hungary; it already has two: one producing 7.5 GWh of batteries a year and another with a 10 GWh capacity. Meanwhile, Samsung is expanding its factory in Hungary to increase production. "Due to mostly South Korean investment, Hungary can become one of the biggest battery producers of the world," Minister of Foreign Affairs and Trade, Péter Szijjártó, said recently.
According to a study by the European Federation for Transport and Environment, Hungary could become the third biggest supplier of batteries in Europe, preceded only by Germany and Poland, by 2025, and will be able to preserve its position as an important manufacturing site in Central Europe, even when petrol-burning vehicles become obsolete. According to some estimates,  Hungary-manufactured e-batteries should eventually be able to power 1.35 million cars, twice as many as the country is currently producing.