Covid Passes & Prospects for Summer
Reading Time:
3
minutes
Usually, at this time of the year in Europe, everyone is already planning where they will spend their summer holiday. However, the coronavirus pandemic has forced us to reinvent many areas of life, like vacationing habits. The European vaccination campaign has accelerated in recent weeks and the third wave of the pandemic is in decline in Europe. Recently, a decision has also been made on European vaccine passports.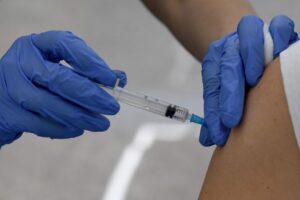 So how about a dive into the details? In terms of vaccinations, 43.5% of the EU population have gotten at least once dose and 19.5% are fully vaccinated (as at 29 May). But there are big differences between the EU member states, as while in Hungary 61.7% of the population has been vaccinated at least once, in Bulgaria that figure is only 13.5%. Higher vaccination in Hungary may be attributed to the fact that besides the vaccines licensed by the European Medicines Agency (EMA) – Pfizer/BioNTech, Oxford/AstraZeneca, Moderna and Janssen, Hungary's national regulator also granted emergency approval to both China's Sinopharm and Russia's Sputnik V vaccines in February of this year.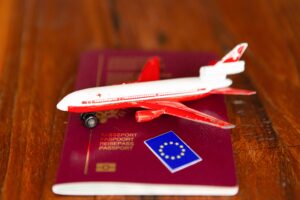 Vaccination passes
As a first step, at the end of April the European Parliament passed a draft law on Digital Green Certificates. Now, the European Union has moved another step closer to reviving free movement among the member states after reaching a provisional consensus on an EU COVID travel pass. Agreeing in a political sense on 27 May, the European Parliament and Council will now look to formalize the proposed legislation.
The "EU Digital COVID Certificate (EUDCC)," previously called the Digital Green Certificate, will lift travel restrictions across all 27 member states – and will be available for a few non-EU countries, too. It will consist of information about an individual's vaccination-, test- and/or recovery status in regards to COVID-19. Formulated as a QR code, the traveling individual can choose to carry either a digital or a paper-based version of the certificate. The document is set to be formalized by the passing of an EU regulation, which is a binding legislative act. This means it must be applied in its entirety across the EU by the member states. The regulation should come into force on 1 July and will have a 6-week phasing-in period for any member states if they need more time.
EMA approved, or not
All COVID-19 vaccines authorized by the European Medicines Agency (EMA) will be recognized by the EUDCC. These include the jabs developed by Pfizer/BioNTech, Moderna, Oxford/AstraZeneca and Janssen. Member states will also be free to decide for themselves whether to accept other vaccines. The EU has stressed that the new certificate will not become a precondition for free movement across the EU, rather it will facilitate this fundamental right. "There is no discrimination against individuals who are not vaccinated," according to a fact sheet released by the Commission. "Persons who are not vaccinated must be able to continue to exercise their free movement rights, where necessary subject to limitations such as testing or quarantine/self-isolation."
"The European Commission will build a gateway," the fact sheet continues. "Through this gateway, all certificate signatures can be verified across the EU. The personal data of the certificate holder does not pass through the gateway, as this is not necessary to verify the digital signature."