Inflation hits CEE harder than rest of EU
Reading Time:
2
minutes
The EU annual inflation rate rose from 8.8% to 9.6% in June, the bloc's official statistics agency Eurostat reports. The inflation rate in June last year was 2.2%.
Inflation was highest in Central and Eastern Europe (CEE), and in the three Baltic countries in particular, with the top three countries by annual inflation in June; Estonia (22%), Lithuania (20.5%) and Latvia (19.2%).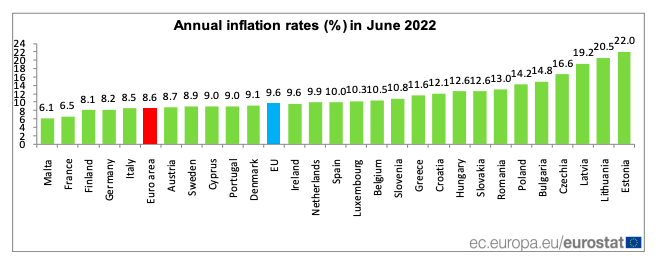 The only country in CEE with inflation below the EU average of 9.6% was Austria, where prices rose 8.7% last month.
All of the other CEE countries have been hit by double-digit inflation. Slovenia had rising prices of 10.8% in June, to Croatia's 12.1%, while Hungary and Slovakia experienced inflation of 12.6%. Prices in Romania rose 13%, Poland by 14.2%, Bulgaria by 14.8% and Czechia by 16.6%.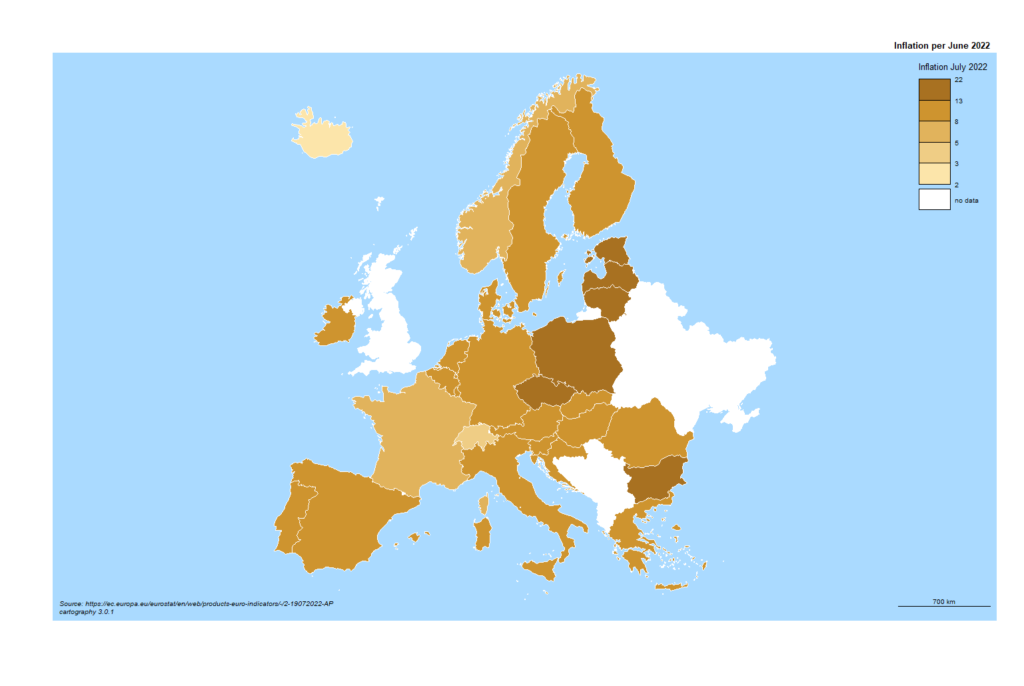 The highest contribution to the annual euro area inflation rate in June came from energy (+4.19 percentage points, or pp), followed by food, alcohol and tobacco (+1.88 pp), services (+1.42 pp) and non-energy industrial goods (+1.15 pp), Eurostat reported.
The figures are worrying for the European Central Bank, coming as the euro has fallen to its lowest levels against the US dollar in 20 years. This has further weakened the purchasing power and worsened the inflationary impact on Eurozone consumers in CEE in Austria, Slovenia and Slovakia, as well as the Baltic countries of Estonia, Latvia and Lithuania.