Metals illustrate difficulty of decoupling from Russian economy – CET analysis
Reading Time:
6
minutes
The US can do without Russian oil, but has been reluctant to give up on its metals. Sanctions against Russian aluminium lasted less than a year before being lifted, due to their impact on US producers. Russian oil and gas have been high on the agenda of late, but Russia is the top global supplier of other products too. Is it possible to entirely remove Russia from the global economy, when it supplies such a high proportion of the world's metals?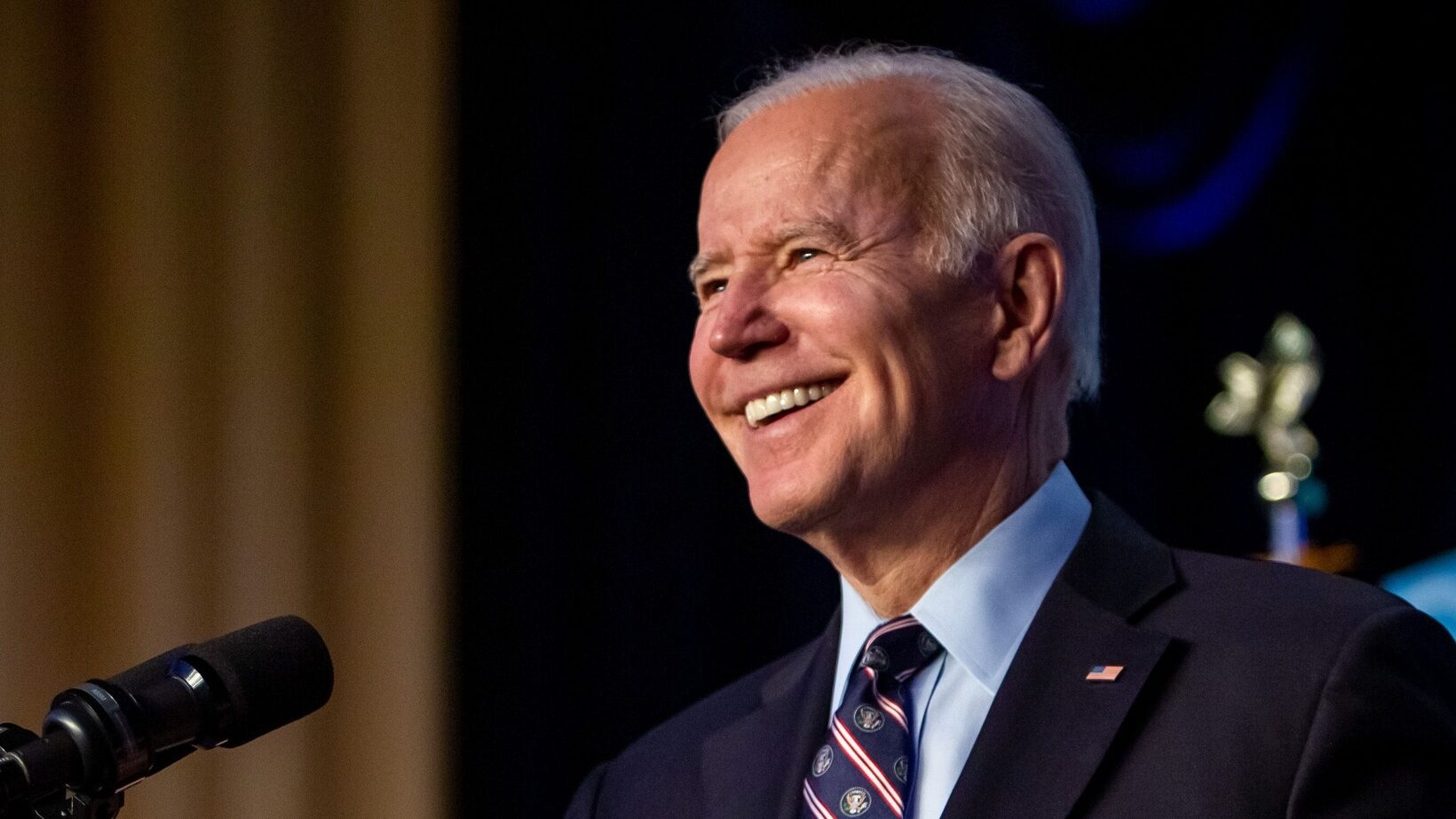 "Defending freedom is going to cost. It's going to cost us as well in the United States," US President Biden said when announcing a ban on Russian oil in March. 
There is no doubt that an oil embargo will hurt US citizens, but the impact will be negligible as compared to a blanket European oil ban, or the US reintroducing a Russian steel boycott of 2018 and 2019.
Russia is the world's largest country, but with a relatively small economy, roughly comparable to the Netherlands. However, the country is rich in natural resources and a huge exporter, factors that made Russia integral to global trade, even before the fall of communism. In the four decades since the launch of the "gas for pipes" German Ostpolitik policy, Russian integration has deepened – and broadened – to include vital products beyond fossil fuels. 
In 2020, Russia was the world's 11th economy for GDP, 13th for exports, and 21st for imports. Russia's key export products were crude petroleum, refined petroleum, gold and charcoal briquettes.
While the world's dependence on Russian energy resources has been widely discussed, other goods, such as metals have been overlooked.
Who dare sanction Russian metals?
Russia appears ineluctable in the procurement of aluminum, titanium, copper, nickel, semi-finished and pig iron, and palladium. All of these metals are indispensable to the manufacturing of many everyday consumer products, like electric cars, aircrafts, even weapons now being deployed against the Russian army.
Russia is the world's biggest exporter of semi-finished iron, raw nickel, and pig iron. It is also the fourth-largest exporter of aluminum in the world, therefore Russia's removal from the metal markets appears to be impossible. As it stands, the EU is still allowing European businesses to import critical products such as oil, natural gas, titanium, aluminum, copper, nickel, palladium and iron ore from Russia.
Titanium of utmost importance to US
As titanium is essential for commercial aircrafts and defence equipment it is therefore of paramount importance for national security. The weapons delivered to Ukraine have a great chance to contain titanium from Russia, as the countries account for 16% of global output. The US imported 95% of its titanium in 2019, according to the website Intellinews, and titanium is the most important metal in this debate.
Boeing has suspended operations in Russia, where it employs several thousands people and has a major design centre in Moscow. The airline also operates a flight training campus and research and technology centre in the city.
Boeing has said it would stop supplying parts and services to Russian companies but did not comment on its investments and joint ventures in Russia. Its global rival, the European Airbus Group has suspended the supply of parts and deliveries to Russia, according to the list of companies compiled by the Yale University.
Estonia is CEE's largest importer of Russian titanium, as it imports over 17% of its annual consumption from the country. Otherwise CEE is not significantly exposed to Russia.
Poland regional leader for secondary aluminium products
When the US imposed sanctions on the aluminum giant Rusal in 2018, prices spiked by 40% overnight, and by the following January they had been completely lifted. Rusal remains exempted from the sanctions regime.
In Central and Eastern Europe (CEE), Poland is a significant aluminum importer and relies on Russia for 10% of these. Hungary is a relatively major aluminum user and importer in CEE, but does not import from Russia, but Romania, which exports two-thirds of its aluminum to Hungary.
Poland's aluminium industry has been on a rapid growth path of 10-15% in the last two years, fuelled by high demand for secondary aluminium, flat products, long products and foil. The country has consequently emerged as a European leader in secondary aluminium products, especially casting alloys for construction projects at home and abroad. 
Iron ban could represent big hit for Czech, Polish industry
A major iron ore producer and the world's largest producer of hot-briquetted iron, Russia's Metalloinvest has largely been exempted from US sanctions, for reasons similar to Rusal. Russia is responsible for 28.1% of pig iron and 18.8% of semi-finished iron export in the world.
Czechia and Poland are heavily reliant on Russian pig iron and semi-finished iron. A total of 42.4% of Poland's pig iron imports and 49.5% of Czechia's semi-finished iron imports come from Russia. However, Czechia is even more dependent on iron ore coming from Ukraine and Russia: respectively 78% and 13% of its imports originate in those two countries.
Iron ore from Ukraine accounts for three-quarters of the consumption of Czech steelworks. For instance, the Stepanov Ironworks near Brno, south Czechia, sources around half of its pig iron from Ukraine or Russia. The company has already warned of growing costs in the event of a supply cut from either country.
Electric vehicles ever more reliant on copper
Russia supplies the world with one-fifth of its battery-grade nickel and one-tenth of its copper. In the midst of a global digital revolution – and the rapid expansion of the electric vehicle (EV) industry in particular – the demand for copper is continuously increasing.
New copper mines are being opened in Russia owned by Alisher Usmanov, the same tycoon who owns Metalloinvest. While sanctions have been imposed on Usmanov as an individual, along with other metal and energy industry tycoons in Russia, his Udokan Copper mine has not been targeted.
Nonetheless, any future sanctions on Russian copper would have a positive effect on the Polish copper mining giant, KGHM, as prices would rise further, its CEO stated in March.
Nickel market volatile in shadow of Ukraine war
Russia supplies over 20% of the world's class 1 raw nickel, and some 10% of nickel overall. While some 65% of all nickel produced is used for stainless steel, nickel is also crucial in the manufacturing of metal alloys, EV batteries, permanent magnets, and even vinyl records. Russia exports most of Europe's nickel and is Poland's biggest raw nickel supplier.
After Russia's invasion of Ukraine, nickel prices saw extreme volatility at the London Metal Exchange, jumping from USD 25,000 per tonne to USD 80-103,000 (at which point trading was halted) and stabilized at around 30-35,000 per tonne in April.
Russia's Nornickel is the world's biggest supplier of battery-grade nickel, and has nor been subjected to sanctions. However, Russian President Vladimir Putin has made hints that nickel could be included on banned export raw materials from Russia list, in retaliation for EU oil sanctions. A Wall Street Journal editorial meanwhile predicted "acute raw-material shortages, which would result in widespread product shortages and surging prices" if China or Russia were to restrict exports of nickel.
UK heavily dependent on Russian palladium
Russia is also a leading producer of the platinum group metals that comprises ruthenium, rhodium, palladium, osmium, iridium, and platinum. CEE countries are not impacted by the Russian export of these metals, which are mostly imported by the US, Germany and – to a lesser extent – the UK and Italy.
Palladium is worth highlighting though, as it is crucial to the making of catalytic converters, which is vital for the automotive and electronics industries. Over 28% of global palladium exports come from Russia, and the UK relies on it for 88.4% of its palladium.
Automakers are accelerating efforts to use less palladium and more platinum due to worries over palladium supply from Russia, the World Platinum Investment Council (WPIC) said on Monday, predicting a large surplus in the platinum market this year, Reuters reported on 16 May. Russia accounts for around 25-30% of the world's supply of palladium and around 8-10% of its platinum, the newswire added.
Russia biggest loser, but de-globalization has no winners either
According to Russian economist and investor Andrey Movchan, sanctions will not stop Russia, although the country will be heavily hit by its dearth of Western technology and components. Russia's ability to develop technology will be lost for decades, Movchan adds.
According to Movchan, Putin has already ruined the present in Russia but is now risking the future of the Russian people for at least a hundred years with the war. He concluded that he could only hope Putin would not reach for the nuclear arsenal when realizing his total failure.
As the old adage goes, there are no winners in war. We might add that there are no winners in de-globalisation either. Globalisation has been widely criticised for decades, but de-globalisation seems to be the less preferred option, not to mention a threat to global peace and stability. A total breaking of ties with Russia is neither possible nor entirely desirable.