Serbia: A Balancing Act
Reading Time:
3
minutes
Russian energy ties in Serbia and Moscow's support to Belgrade vis a vis Kosovo add up to Serbia not intending to give up on its partnership with Russia very easily, despite its keenness on moving ahead with EU accession talks. But Serbia's president appears to be getting closer to China, as amends appear to have been made with Kosovo.

Serbia's strategic position between East and West has traditionally served as some sort of leverage to Belgrade, enabling it "wiggle room" for negotiations and for aligning resources with whatever its interests are at the time. However, Serbian – Russian relations, often pretentiously pictured as a "historic Slavic brotherhood," specifically gained ground in 2008 after Kosovo's unilateral declaration of independence, with Russia using its UN Security Council veto to prevent international recognition.
With this move, Russia gained a valuable trump card in the Balkans, strengthening its political and economic influence in the region. By the end of 2008, Serbia had transferred 51% of its monopoly oil and gas company to Russia's Gazprom subsidiary, which soon became one of the most profitable companies in the country, enabling Russia to dominate the Serbian energy sector. Beyond the fact that the two countries also intensified their military cooperation through joint exercises and several military equipment procurements, Serbian cooperation has been more significant with the West than with Russia in recent years. To wit, the EU still remains Serbia's most important trading partner at 63% of total bilateral trade – compared to only 10% with Russia.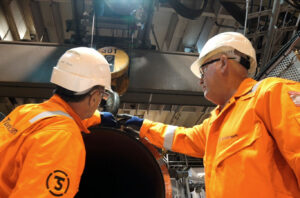 In the meantime, Serbian leadership, reinforced by the efforts of the pro-government media, has played a key part in nationwide praise for Russia, taking advantage of a national sensitivity in regard to the Kosovo issue and the general popularity of Russia and its president among the Serbs.
When the EU imposed sanctions on Russia in 2014, Serbia, despite being a candidate country, refused to follow suit, with Serbian officials clearly stating that Serbia would never impose sanctions or other restrictive measures against Russia despite the pressure. "We wish to become a member of the European Union without turning our back on Russia or conducting an anti-Russian policy. We will never do that. This question is not a political one to us. It is a matter of morality," said Serbian Foreign Minister Ivica Dačić in 2017, adding that Russia and Serbia would "remain friends forever."
Despite what seemed like an almost picturesque friendship between the two countries, the relations declined slightly in the past few years under the lead of Serbian president Aleksander Vučić, who is seen as a "pragmatic opportunist," strategically balancing between EU candidacy and the rising pressures from West, while slowly shifting country's focus from Russia to China. The Russian influence in the Balkans suffered an even more significant blow in September 2020, when Serbian President Vučić and Kosovo's Prime Minister Hoti signed an agreement with former US President Donald Trump on normalization of relations between the two countries, which left Russia without its main leverage in the region.
Nevertheless, Serbia does not intend to give up on its partnership with Russia very easily, which was clearly showcased by signing a free trade deal with the Russian-led Eurasian Economic Union (EAEU) in 2019, as well as the recent opening of 400-kilometer-long section of the TurkStream pipeline on 1 Jan 2021, defying U.S. calls to reduce its dependency on energy supplies from Russia. At the occasion, Serbian president Vučić stated he would "not be blackmailed by anyone to buy more expensive gas for political reasons" and that Serbia has become "much richer thanks to the new Russian energy supplies."