China Investing in CEE: Quo Vadis?
Reading Time:
4
minutes
A global trade war between the US and China may turn Central & Eastern Europe (CEE) into a battleground. The region, which has become a springboard for Chinese expansion, is now torn between its political and security allegiances to the US and its hunger for fresh capital. In the last 10 years, Beijing has built up a complex trade and investment network from Poland through the Balkans, even down to Greece, based on investments, loans and a lot of promises, in areas mostly neglected by the EU. But under the Trump administration (and now in a continuation by President Biden), the US has been active in the region, with a clear strategic interest to roll back China. The battle looming over Chinese involvement in 5G networks is just a prelude to a full-scale conflict in Europe, and CEE countries may find themselves facing a difficult dilemma: How can they have their cake and eat it, too?  
On 9 February, China and the CEE countries came together for a virtual summit in Warsaw, organized at Beijing's initiative, in the hopes of resuscitating China's presence in the region. The "17+1" format, a China-initiated platform which started in 2012 to expand cooperation between Beijing and a group of 11 EU member states and five Balkan states, includes Albania, Bosnia and Herzegovina, Bulgaria, Croatia, the Czech Republic, Estonia, Greece, Hungary, Latvia, Lithuania, Macedonia, Montenegro, Poland, Romania, Serbia, Slovakia, and Slovenia.  According to the CSIS Reconnecting Asia Project, in terms of infrastructure and other investments China has contributed around USD 15.4 billion to those 17 countries since 2012, mostly in areas like infrastructure, transport, energy, information and communication technology.
All talk, little action?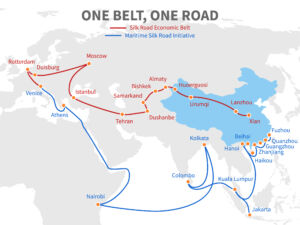 But so far, the inflow of Chinese investment in the region has fallen short of the grand expectations. Investment has been largely unequal among CEE countries, favoring mostly Hungary, Greece and Serbia, and leaving some, like the Baltic states, increasingly skeptical about the utility of the 17+1. Some projects, for example, have been postponed to a distant future, like one high profile project under the "Belt and Road" Initiative, which aims at Chinese construction of strategic infrastructure along the intercontinental route of the historic trade route, the "Silk Road." The Budapest–Belgrade–Skopje–Athens railway, whose section, an USD 3m Budapest–Belgrade high-speed rail line, was supposed to have been finished in two years, but has not even been started.
EU officials have also been critical of the 17+1 format, considering it something which undermines EU unity on policies toward China. According to an analysis by the Center for International and Strategic Studies, 70% of the announced deals with China are forged in the non-EU member states in the group (like Serbia), and the countries with higher Chinese investment levels exhibit higher levels of corruption.
"Comprehensive Agreement" – a new era for FDI in Europe?
That picture may change after the EU signing of the Comprehensive Agreement on Investment (CAI) with China in the dwindling days of the EU's German presidency, on 30 December. The CAI could make it more difficult for an EU member state to negotiate with China on its own, without consulting with the EU and abiding by the Union's overarching rules. But it also highlights the importance – both for China and the EU – to cement economic ties.
Chinese foreign direct investment (FDI) into the EU has increased exponentially over the last few years, primarily directed to the strategic areas of infrastructure and high technology. According to European Commission data, in recent years, cumulative flows of Chinese FDI into the EU amounted to almost EUR 120 billion (compared to the 15.6 billion to CEE). However, EU investment into China was even higher, at more than EUR 140 billion, half of which is in the manufacturing sector, with the German automotive industry being the main contributor.
A testing of alliances
The signing of the CAI rang alarm bells in the US. Even before taking office, newly inaugurated US President Joe Biden ha declared his desire to work more closely with U.S. allies and partners in order to coordinate a stronger response to the challenges of China as a growing ideological rival, so it's no wonder that immediate criticism of the accord came from the White House.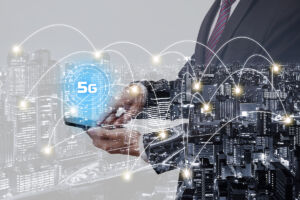 The next battle is already on the horizon. One huge investment project that the Chinese have set their sights on (specifically the Chinese technology firms Huawei and, to a lesser extent, ZTE) is the rollout in Europe of the 5th generation technology standard for broadband cellular networks, known as 5G, which has been a contentious issue since network operators on the continent began pursuing it in 2019. The tough choice that European member states (like those in CEE) have had to wrestle with is whether to allow Chinese technology into the 5G installation, given that the US has pointed to the prospect that Huawei is affiliated with China's military, thus any network relying on the company's technology is likely to open itself up to Chinese espionage activity.
Central European Times: How we see the future of Chinese FDI in CEE
In this sense, CEE countries' decision to embrace or reject Chinese 5G technology reveals where these countries' allegiances really lie, how much or little they are counting on investments from China, and sometimes may even offer clues about a country's transparency and/or levels of corruption.  The case of 5G rollout, along with a variety of other contextual details about these countries' trade and investment relations with China, offers a kind of prism of sorts for viewing individual countries in our region in terms of their investment prospects.
In the sections which follow we provide snapshots of countries in Central & Eastern Europe that include where each of them stands on 5G rollout (with or without Huawei and in consideration of diplomatic alliances), the history of their investment relationship with China, and, given what we know about those two factors, the prospects for additional Chinese investment in those specific markets.
Country Snapshots within Central & Eastern Europe