Poland to build two nuclear reactors – Kaczynski announces, with third also possible
Reading Time:
3
minutes
"Now we have decided to atomise Polish energy: two nuclear power plants will be built, one in cooperation with the USA and the other with South Korea," Poland's ruling party PiS Chairman Jaroslaw Kaczynski announced in Suwalki, north-eastern Poland on Saturday.
A third reactor is also planned, Kaczynski revealed, at the end of a decisive week for Poland, which is pivoting heavily towards atomic energy, and plans to build a fleet of the reactors totalling 6-9GW.
Poland is planning to make nuclear power a large part of its energy mix by 2040 to replace coal, which currently provides about 80% of its electricity.
The Polish government had already proclaimed Wednesday, an "historic day", as ministers confirmed that the US company Westinghouse Electric Company will provide three AP1000 reactors for the country's first nuclear power plant.
According to the ministerial resolution passed on Wednesday, a 3750MWe plant will be built in northern Poland, with the first block operational by 2033.
The resolution underlined the "need for permanent independence from energy supplies and energy carriers from Russia", adding that the "implementation of the nuclear project will be carried out in cooperation with the US government".
Westinghouse president-CEO Patrick Fragman said "We are honoured to partner with the Polish government on the launch of a new era of energy security, one that will bring reliable, affordable carbon-free electricity and economic benefits to the people of Poland.
"This project will create thousands of jobs during construction and for many decades of operation of the plants," Fragman added.
South Korea programme also in pipeline
The following day, the Polish deputy prime minister revealed in an interview that South Korea and Poland are also putting preparations in place to enable the construction of two nuclear power plants.
Polish Minister of State Assets Jacek Sasin said South Korean investment in Polish nuclear power stations "shows the country's dedication to Poland as a strategic economic partner", in an interview with local news outlet biznesalert.pl.
The announcement came after Sasin attended the second Nuclear Energy Exports Strategy Committee meeting in Seoul.
Sasin said "One thing is certain: this is a win-win project. We are talking about two reactors in the first stage, but in the future up to four are possible."
The South Korean Ministry of Trade, Industry and Energy (MOTIE) signed a memorandum of understanding (MOU) with Sasin on 31 October.
Trade, Industry and Energy Minister Lee Chang-yang said a new committee formed in August is now "a nuclear energy exports control tower (of) 30 nuclear industry institutions, relevant ministries, financial institutions, public companies and private sector experts".
Korea creates financial background for nuclear projects
At the meeting Lee stated several "meaningful advances" that the South Korean nuclear industry had made since the inaugural meeting on 18 August.
Lee underlined the importance of stable financial competitiveness as the nuclear industry requires large-scale, long-term funding and long investment collection period. Accordingly, the government will create a "financial nuclear platform" with local financial institutions such as the Export-Import Bank of Korea, KDB Industrial Bank and K-SURE. 
A letter of intent has also been signed between Korea Hydro & Nuclear Power (KHNP), Poland's state-owned public power company PGE and Polish private energy company ZE PAK, the MOTIE added. ZE PAK, PGE and KHNP will appraise the feasibility of an Advanced Power Reactor 1400 MW electricity facility in Patnow, central Poland, which currently hosts a 1,674-MW coal-fired plant owned by ZE PAK.
South Korean project to be privately funded
Korea Hydro & Nuclear Power (KHNP) President Hwang Ju-ho President Hwang said the establishment of Poland's first nuclear power plant will require new laws and regulations.
Sasin said "the state will be financially involved in the nuclear investment carried out as part of the government project. However, the plan to build a nuclear power plant in partnership with the Koreans is a business venture carried out in parallel with the government programme.
"The state will not be involved in the implementation of this project, which, of course, does not change the fact that it is strongly supported by both the Polish and Korean governments," he added.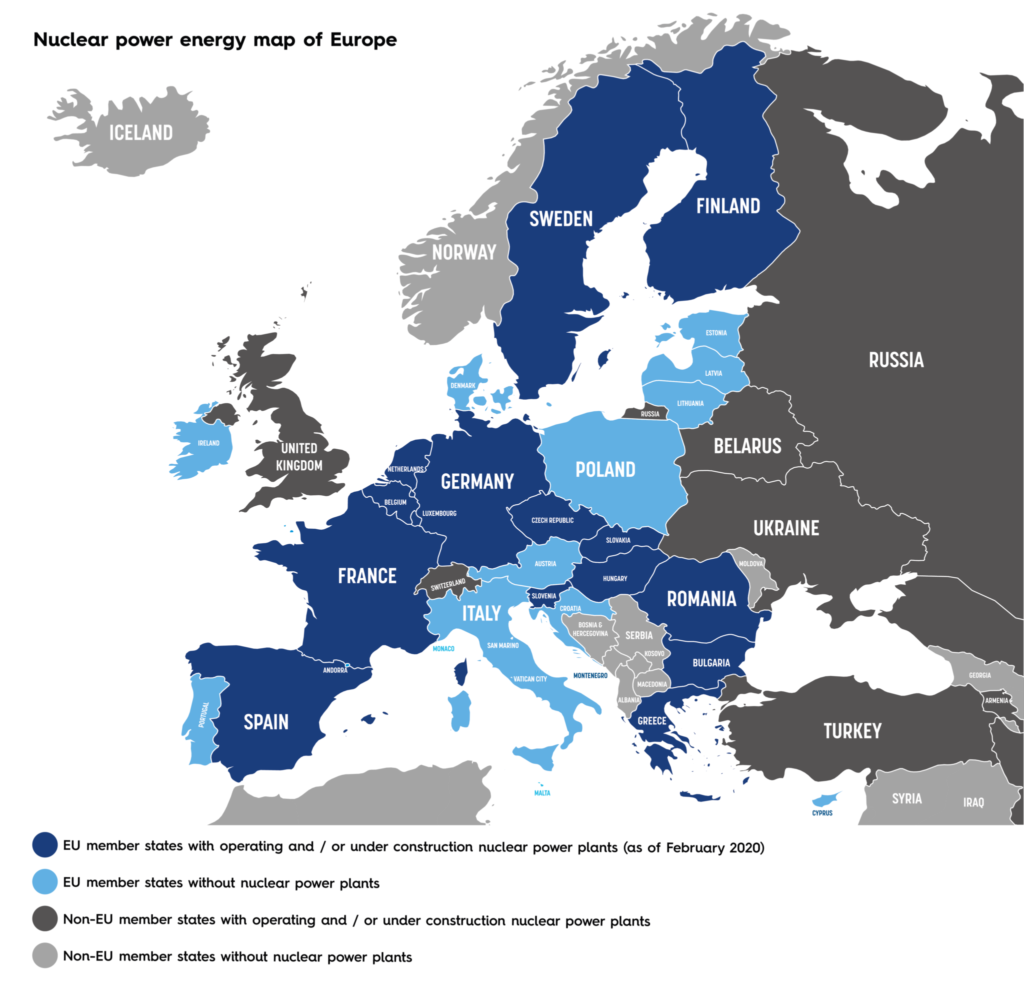 The results of the feasibility study will be published by the end of 2022, with more information about the cost estimate, schedule and financing model, allowing the companies to make more precise financial arrangements.
Citing insider sources, Polish daily Gazeta Wyborcza observed that while the Polish government wants Westinghouse to extend 49% of the financing for the first nuclear power plant, the US firm only wants to provide 10%. 
South Korea is also planning to launch a pan-ministerial "Nuclear Power Plant Exports TF" headed by the deputy trade minister to regularly review the preparation progress of exports to Czechia and Poland.
Czechia is also looking forward to furthering bilateral cooperation with South Korea, based on a MOU signed when Lee visited the country in June.