What Macron's EU presidency means for Central and Eastern Europe – CET analysis
Reading Time:
5
minutes
French President Emmanuel Macron's tenure as EU President is already looking historic for Europe, only two months in. Macron promised that the rule of law mechanism would be introduced during his six-month term, pledging "a presidency that promotes values which define us", and has been at least partly vindicated already. With French elections set for 10 April, Macron's programme is motivated by domestic politics too. The Central European Times examined Macron's objectives, and analysed their implications for the Visegrad Four (V4) countries: Poland, Czechia, Hungary and Slovakia.
V4 = 2 v 2?
Defining the Visegrad Four as a single, homogenous group would be an oversimplification. Hungary and Poland have indeed been fierce allies in fights with the EU over the rule of law and national sovereignty. However the Poles see Russia as a major security threat while the Hungarian government has nurtured a close relationship with the Kremlin. Czechia is also wary of Russia, having had issues with Kremlin disinformation campaigns. Czech Prime Minister Petr Fiala and his opposite number in Slovakia Eduard Heger last month vowed to coordinate policy moves at V4 meetings and in their EU Council presidencies. It is clear that although there is much common ground between the Visegrad countries in certain areas, including energy and refugees, their policies diverge on other issues.
How the V4 helped redefine the meaning of green
"A model for the future that will help us to honour this promise of progress. The climate is at the top of the list: the Commission has put forward ambitious proposals and we now have to implement a number of them together in the coming weeks," Macron pledged when he laid out the priorities of his EU presidency. As far as the CEE region is concerned, the French President setting the agenda for EU climate goals is a mixed bag.
On the upside, France is in favour of nuclear energy being categorised alongside renewables. Under pressure from nuclear-powered France and gas-reliant Germany, the European Commission has decided that both energy sources will have a role to play in the planned transition to net-zero carbon. After much debate in the European Parliament, the EU 'energy taxonomy' proposal on nuclear and natural gas will go to the EU member states for four months of scrutiny, after which they will simply accept or reject it.
The V4 signed a joint declaration committing to nuclear energy in November. The four countries' joint statement argued that nuclear and natural gas-fired power plants can contribute to the EU's carbon neutrality goals while strengthening security of supply and provision of clean energy.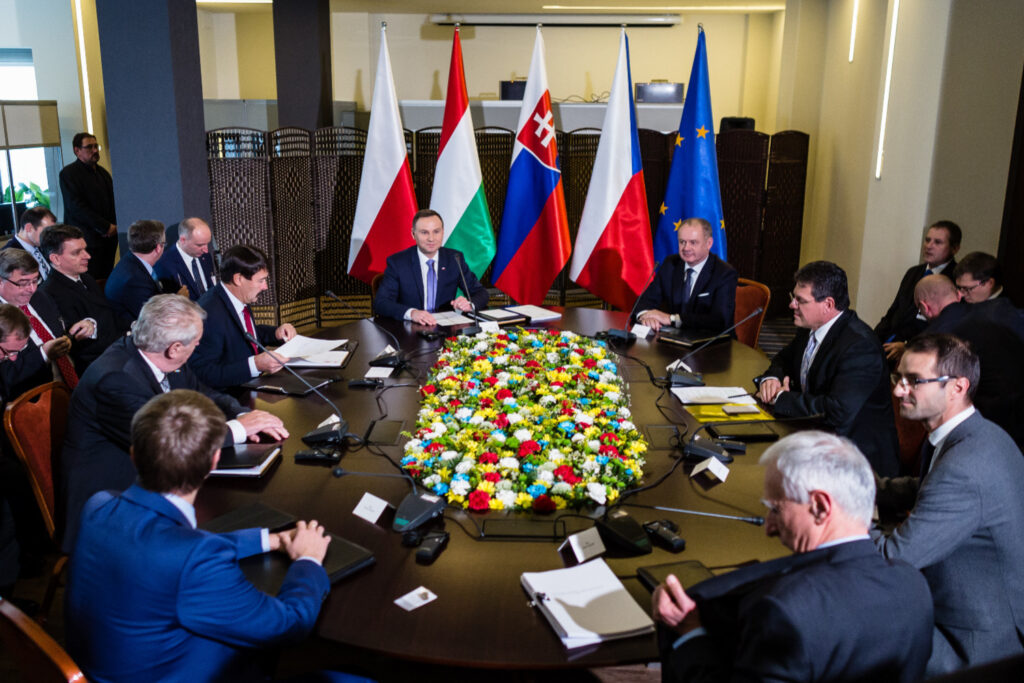 The French position echoes that of the Hungarian government as regards reducing the proportion of traditional green energy sources – solar, wind and hydro – in the energy mix. Unlike Hungary, however, France unequivocally supports the 'Fit for 55' legislative package to cut EU emissions by 55% by 2030. "Transforming our industries, investing in technologies of the future, whether it be batteries or hydrogen, is the very aim of the pact," Macron said in as he opened his EU Presidency.
Meanwhile in Poland, state-owned PKN Orlen was formulating plans to establish nine hydrogen hubs to produce low-carbon fuel for distribution at home and in Czechia and Slovakia. The Polish energy giant also plans to set up a network of 102 hydrogen refuelling stations in these three Central European markets, as part of the EU goal to reach zero-carbon by 2050.
Czechia will stop burning coal by 2033, five years earlier than planned earlier, as its incoming governing coalition revealed in its policy programme. Newly-installed in a country reliant on coal and nuclear for electricity generation, the government plans to take up the slack from its coal phase-out with nuclear energy and will add another nuclear power reactor to its existing six.
Achieving common ground on security, border policies
According to Macron, the protection of external borders must be taken over by the Member States to preserve "European values" but European policy and the Schengen system are currently not fit for purpose. "Firstly, to restore control of our territory and borders," Macron said as he took up stewardship of the EU. "Fundamentally, we need to build a more effective policy to fight irregular immigration, but one respectful of our principles."
The Presidency's programme aims to reform Schengen by strengthening border protection capacities, effective joint management of crises at borders and regular consultations at political level. As Macron put it: "We have made great progress in the ongoing reinforcement of Frontex, and the French Presidency of the Council of the EU will put forward a reform of the Schengen Area which is essential to fulfil its original promise as an area of free movement."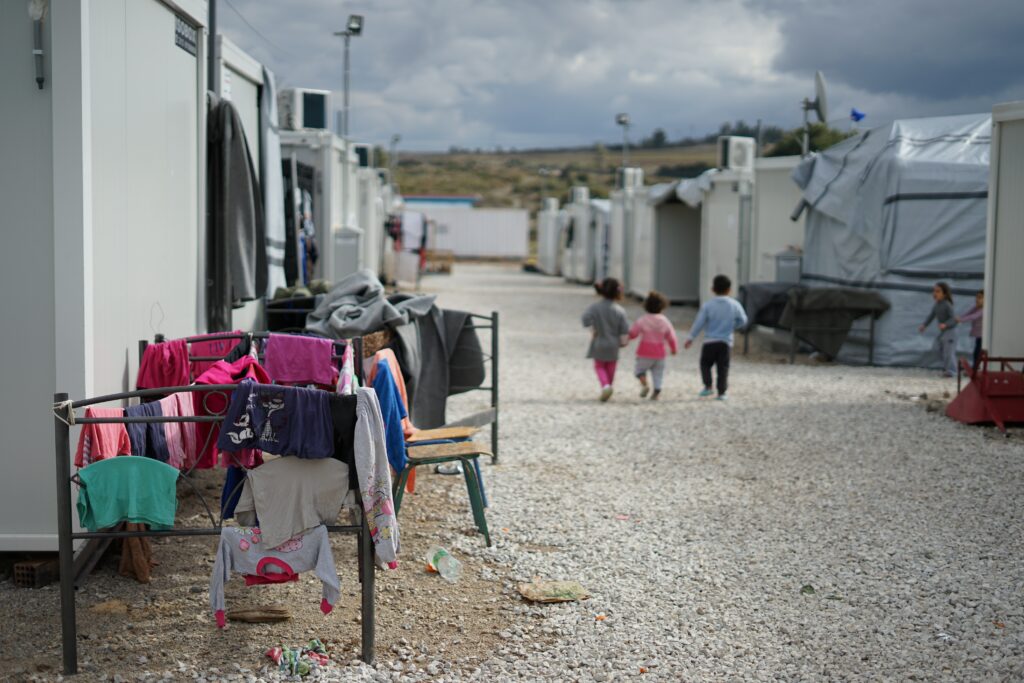 The Hungarian demand that asylum applications be received by the EU somewhere outside the EU, ie that refugee camps be operated in the desert, is still unfeasible, and there is no political will to implement this.
"For French President Macron the chance to lead the effort to create a new European security architecture has placed him front and centre on perhaps the biggest stage of his presidency, just two months before elections", states an article of the New York Times. "The French president has a double purpose: to stop the war that a massive Russian troop concentration at the Ukrainian border threatens; and to allay the festering Russian grievances that NATO's expansion eastward in 1999 and 2004 provoked, with the eventual aim of integrating Russia in a new European security system that offsets its lurch toward China."
Our continent's security requires a strategic reinforcement of our Europe as a power of peace, a balancing power, particularly in its dialogue with Russia… That is why we will continue, alongside Germany in the Normandy Format, to seek a political solution to the conflict in Ukraine, which remains the source of the current tensions. And we need your collective support to bolster our efforts."
Western Balkans and the EU – now or never?
Europe cannot afford to look away from the Western Balkans any longer… That is why it is today up to us, there too, to rethink our relationship with the countries of the Western Balkans and give them clearer, more transparent, proactive, and sincere prospects of accession… Positive accession, through adherence to our project, in a reasonable period."
The European Council on Foreign Relations (CEFR) has noted that Macron's belief in reforming the EU before it accepts new candidates has in fact been "a major obstacle in the recent history of EU and the Western Balkans relationship". According to the Berlin-based think-tank "failing to enlarge to the Western Balkan poses a security threat not only for the vulnerable countries of the region, but also creates risks for the EU and its member states. The EU needs to demonstrate that it is capable of taking ownership of issues in its continent, be it within the EU or in its neighborhood…he cannot afford to allow European interests in the Western Balkans be compromised by Russia and China", the ECFR said in a February 2021 paper.
EU enlargement to the Western Balkans is a consistently stated goal of the Hungarian government, as well as the Hungarian Enlargement Commissioner Oliver Varhelyi, but accession negotiations are progressing very slowly, partly because EU governments and institutions still doubt candidate countries efforts. Ironically, Macron has in recent years been arguably the most vocal sceptic regarding North Macedonia's EU accession attempts.