Germans vote, Central Europe shivers
Reading Time:
4
minutes
The citizens of EU's richest and most populous country go to the polls on September 26, and no foreign election is as important to Central Europeans as Germany's. With Chancellor Angela Merkel set to stand down as leader of the bloc's economic engine after 16 years, the CE region is preparing for the post-Merkel era.
If the polls are to be believed, a three-party coalition is likely. After an unpredictable election run-in, most analysts agree that the Green Party will be a member of the next German government. Its main coalition partner will likely be either Merkel's formerly unassailable centre-right Christian Democratic Union (CDU), or the centre-left Social Democratic Party (SPD), which has been polling slightly ahead.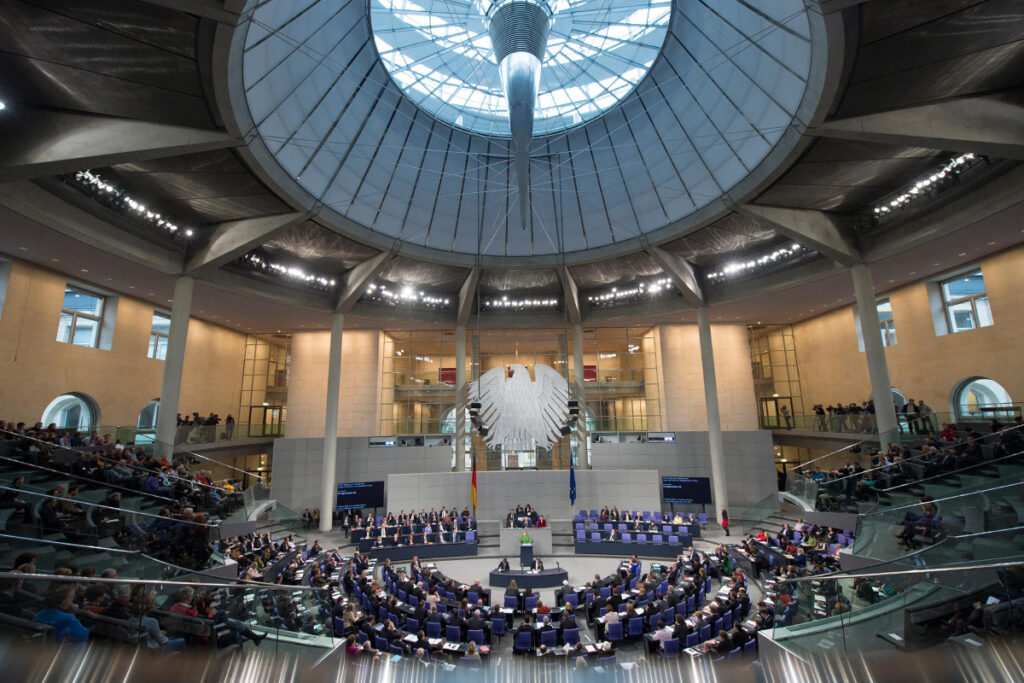 Regardless of whether the CDU's Armin Laschet or the SPD's Olaf Scholz will take charge at the chancellery, the next four years will mean evolution, not revolution, for German politics. The focus will be consensus building, both inside and outside of the country, although the emphasis will change: with long-term consequences for Central Europe.
Germany is a key economic partner for all four Visegrad countries, with the auto industry the biggest player, and nowhere more so than Hungary, where Germany is the single biggest investor. From 1990-2019, German companies invested EUR 19.5 billion FDI in Hungary, and Germany accounts for 30% of Hungary's imports and exports. Hungary's dependence on Germany is even bigger now than in the Soviet era, former foreign minister Péter Balázs once noted. For Czechia, Germany is the second biggest investor and 29% of its export market. Meanwhile 27% of Poland's exports ship to Germany, which has invested EUR 38 billion in the country since the democratic transition in 1990. Germany is both Slovakia's biggest investor and also trade partner.
The core of the economic cooperation is the car industry, being the backbone of the economy in Hungary, Slovakia and the Czech Republic. Attracted by cheap and skilled labour, Germany has major auto industry factories in the region, from Volkswagen's subsidiary Skoda in Czechia, to Audi, Mercedes and tyre-maker Continental in Hungary. These firms employ hundreds of thousands of people directly and many more through industry supply chains. From the German point of view, the V4 countries combined represent its biggest trading partner, ahead of China, the US and France. On an individual basis, Poland ranks 6th, the Czech Republic 10th and Hungary 13th.
Having the Greens in government would bring a shift in Germany's climate policy and the speed of its auto industry's transition from combustible engines to electric vehicles. "The main question here is the distribution of labour," Kai Olaf Lang, a researcher at the German think-tank Stiftung Wissenschaft und Politik told CET. "I think there would be a lot of possibilities for cooperation among German and Central European companies," he said.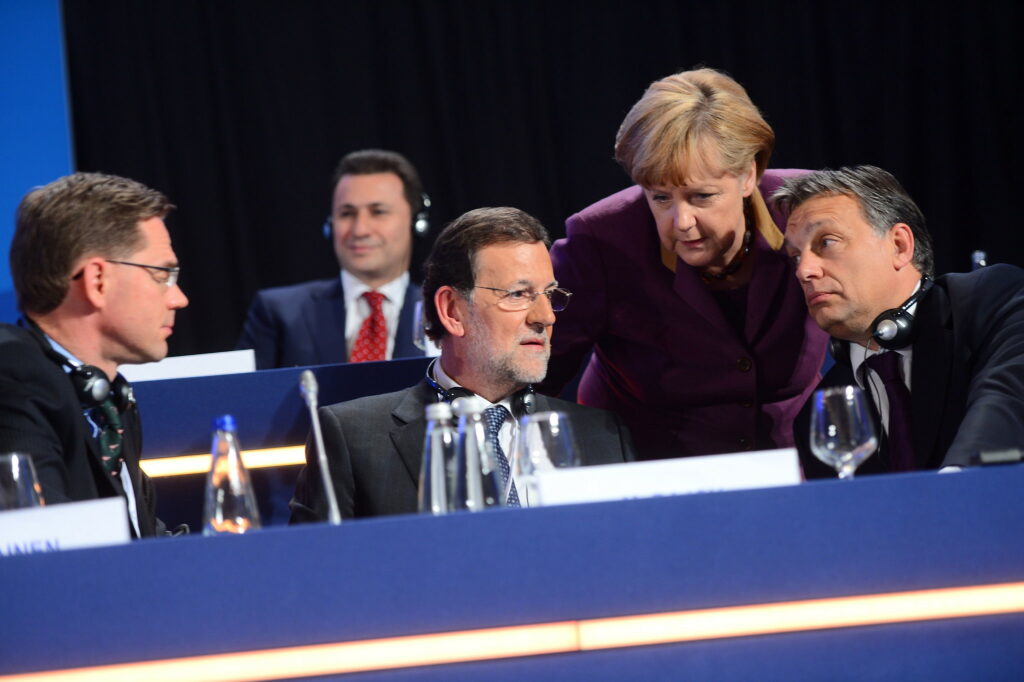 There are few signs that German car companies have lost their enthusiasm for the V4 region: BMW is currently building an electric vehicle factory in Debrecen, east Hungary, set to open in 2025. Meanwhile Hungary and Poland are both entering the market of manufacturing batteries for next-generation vehicles, mainly thanks to Asian investments. "A German government which would include the Green Party will put a strong emphasis on climate issues, but a green transition could also provide an opportunity for Central Europeans to push for a more innovative economy. It is our common interest to find a sustainable future for the car industry," Kai-Olaf Lang said, adding that he also expects the Greens to be more pragmatic and consider economic interests, once part of the government.
Energy, on the other hand, could bring disputes. While Germany has shuttered all of its nuclear power stations, neighbouring Poland has been building three atom reactors, as part of its attempt to phase out coal-based energy. While the other V4 countries – Hungary, Slovakia and Czechia – consider nuclear power is a vital part of their green transition, tensions are inevitable, especially if any nuclear plants are built close to the German border. The V4 has a pro-nuclear ally in France – not to mention the US, Chinese and Russian nuclear nuclear industry lobbies – when addressing German demands, however.
Taxation could also be a divisive issue, depending on the exact composition of the new German government. The SPD and the Greens generally favour higher taxes and – unlike Hungary and Estonia – support the global minimum corporate tax of 15%, as advocated by the OECD and the G20. Hungary, in particular, has a corporate tax rate of just 9%, which is a cornerstone of its investment and economic strategy. The Poles, Czechs and Slovaks are more amenable, however, as their corporate tax rates are above 15%. The global minimum tax will be seen as a longer-term and less contentious issue, however, and all the more so if the German liberal party FDP joins the German coalition.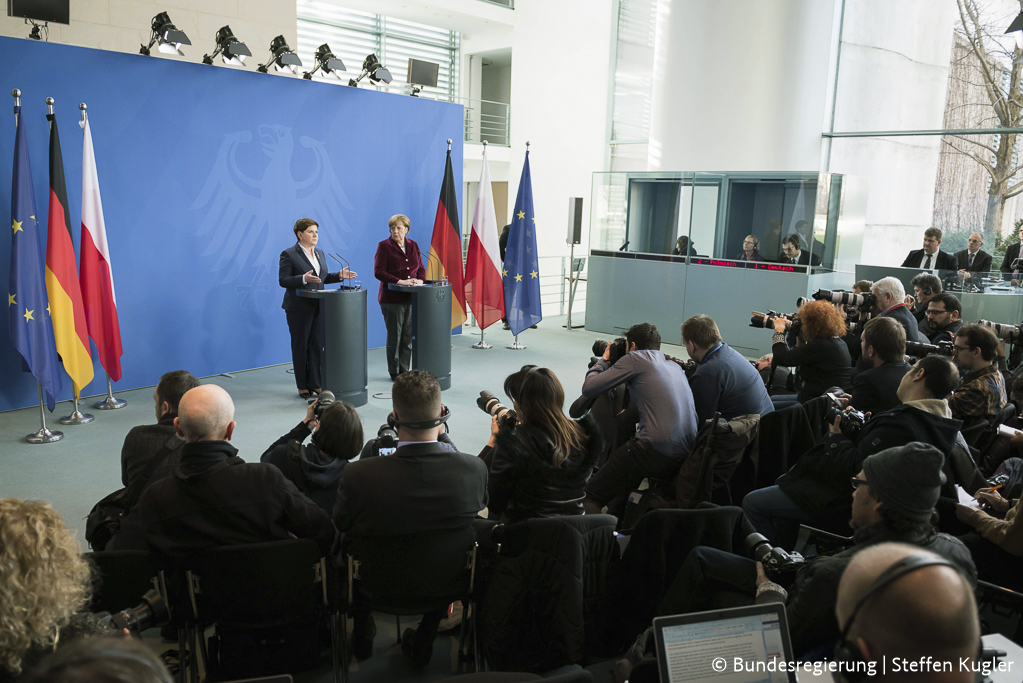 Relations with Russia and China may undergo cosmetic changes, but will not fundamentally shift. The SPD has argued for more constructive cooperation with Russia: an acceptable stance for Budapest, Prague and Bratislava, but not for the traditionally Russo-sceptic Poles in Warsaw. Experts predict that even the Greens, with their strident human rights rhetoric, will not rule out cooperation with Russia and would probably accept Nord Stream 2 as a done deal. Vis-a-vis China, German reservations on 5G will not be as strong as in the US, and an economic partnership with mutual interests will be sought.
Hungary and Poland can expect more criticism from the next German government over rule of law issues. However, as evidenced in recent years, these disputes will not substantially change their economic activities with Germany, nor hinder firms from investing in or trading with them.
Whatever happens on Sunday, Germany's increasingly multi-party political landscape means that any result will be followed by protracted cross-party negotiations. In the meantime, Chancellor Merkel will spend a few last weeks or months in the position she has held since 2005.