Hungarian Start-ups: Tech-heavy and Optimistic
Reading Time:
2
minutes
More than 60% of Hungarian start-ups are using some sort of "deep tech," according to the Hungarian Start-up Report conducted by Microsoft among 232 local start-ups. The top verticals were AI, Big Data, Fintech, Analytics/BI, IoT, and Medtech. The study strengthens a preconceived notion that Hungary has better resources for building tech-heavy, B2B start-ups as compared to the country's counterparts in the CEE region whose start-ups mostly deal with consumer products.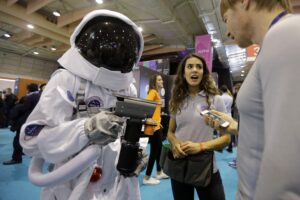 Most Hungarian start-ups focus on B2B SaaS. Sixty percent are building mobile or web products, and 57% of them earn money through a subscription model. The most successful ones (start-ups with EUR 80,000 or more in monthly revenue and an average monthly growth rate of over 5%) have made the leap into an international market – earning at least 75% of their revenue from international clients.
Hungarian start-ups dare to dream big: 80% of them see themselves as a key global player in their industry, a stunning 34% (79 teams) believe their enterprise could become a unicorn. More than half of them reported that they have either felt a positive impact or were not impacted by the economic effects of the Covid-19 pandemic. Sixty-nine percent of MedTech start-ups believe that COVID will have a positive impact on their business in 2021.
Most start-ups indicated their biggest burdens include strict rules for acquiring public financial support (25%), and bureaucracy in day-to-day operations (20%). Twenty-three percent of those surveyed have already formed a foreign entity, mostly in the US (36%) or UK (30%), but perhaps even more surprising, is that 29% of all respondents said that they will open a foreign entity in the next 12 months. If this is the case, in a year from now more than half of the survey participants will primarily operate as foreign start-ups. The biggest reasons for opening, switching to, or forming a foreign entity are better chances to raise funds, better conditions for growth, a simpler and more transparent regulatory environment, and less bureaucracy.
More than 44% of all respondents said they have a strategic collaboration with a large corporation. In half of those cases, this means that the corporation is a strategic client of the start-up, while many also create innovative solutions together (30%). The past few years have seen a rapid increase in corporate players offering some type of start-up program and collaboration opportunity in Hungary. An analysis of the full Hungarian Start-up Report was published (in Hungarian) by Forbes.